Discussion Starter
•
#1
•
It appears I have never started a build thread here. I have just sort of nickel and dimed it. So I thought I would put it all together for you and just keep adding to this one.
I guess I never really showed my build in one piece here. I just sort of gave an incomplete few bits and pieces. So here it is.
I started out with an 86 stock XJ with 2.8L 5 speed tranny. Built myself a bumper and got a winch right off. Sorry I don't have pics of the bumper build, but it is made out of 6061 Aluminum and designed to deflect animals under the rig instead of over the top when hit. All I can say is, it works and saves damage from deer and other animals. I had a Mile Marker 9,000# winch that gave up the ghost with no fanfare so I bit the bullet and bought a Warn 9.5ti to replace it. Moved to CA and found the smog police not liking my little V6 and I couldn't buy carburetor parts for it. I wasn't about to scrap it, so I started on a build that just kept growing and is still not done.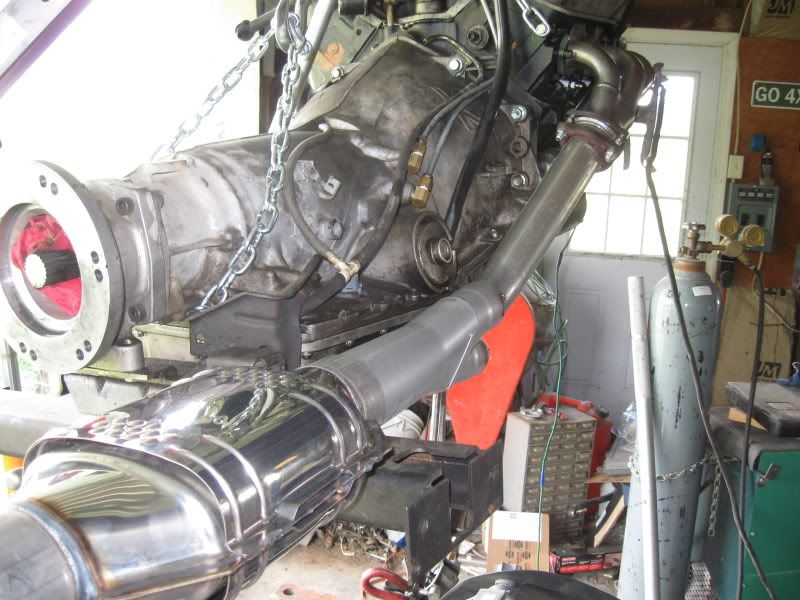 The smog police wouldn't let me use a 5 speed so I had to use a 4L60E to go with the 93 4.3L Chevy. I rebuilt the tranny with all the good stuff you need to beef it up and used an adapter from Advance adapters to get the 6 bolt flange for the New process transfer case. Also pictured is the right side header and full three inch exhaust and high flow cat from Summit Racing.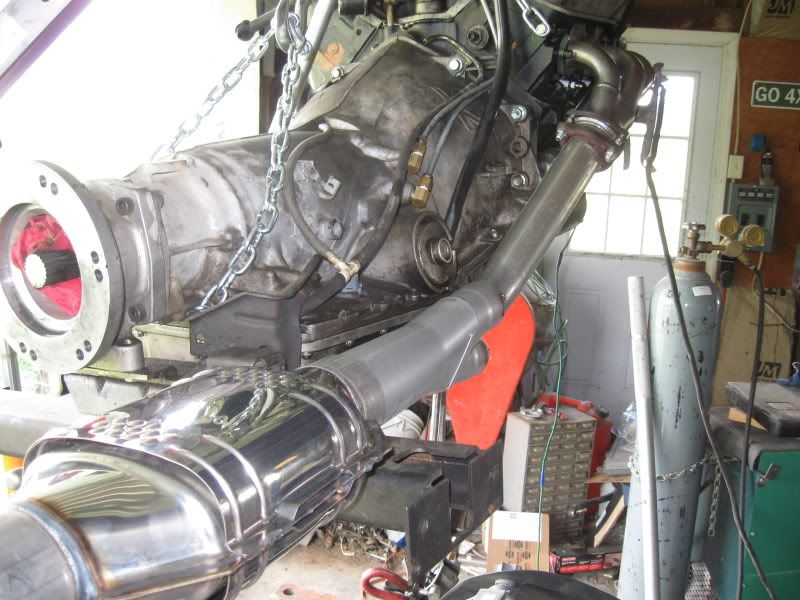 Here is the left side header and 2 1/4' exhaust with mandrel bends feeding the 3" system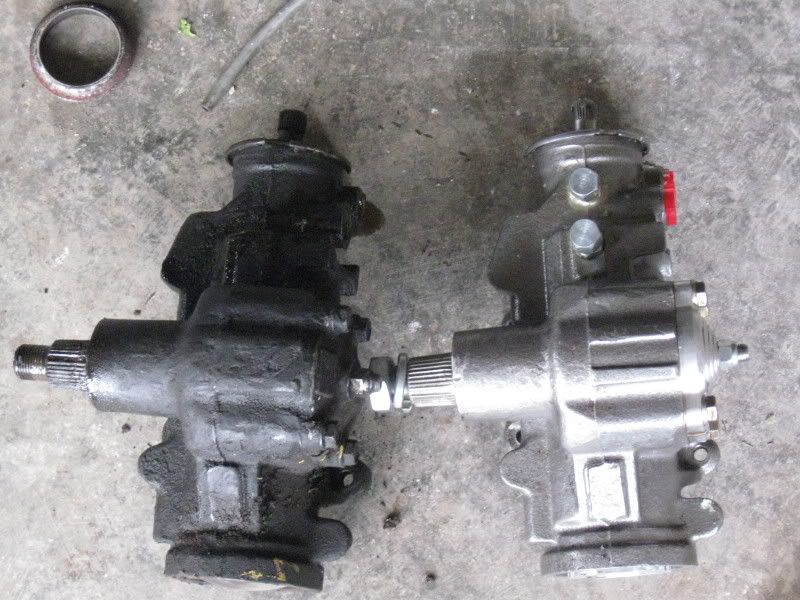 I got tired of getting junk yard steering boxes that leaked, so I bought an AGR steering box and high volume pump from 4 Wheel Parts. The box is tapped for a future rock ram.
My shop cat gets in on the action when I don't make too much noise. The cat decided I needed to upgrade my NP231 tcase, so I bought an Atlas 4 speed. Here he is showing his approval.
I clocked the case prior to putting it in. These things weigh about 185#. So it is much easier to do it out of the rig.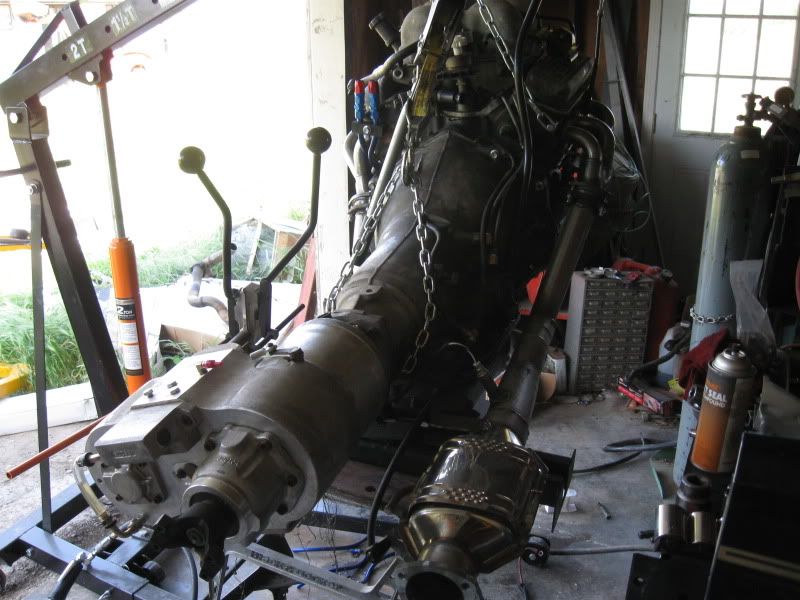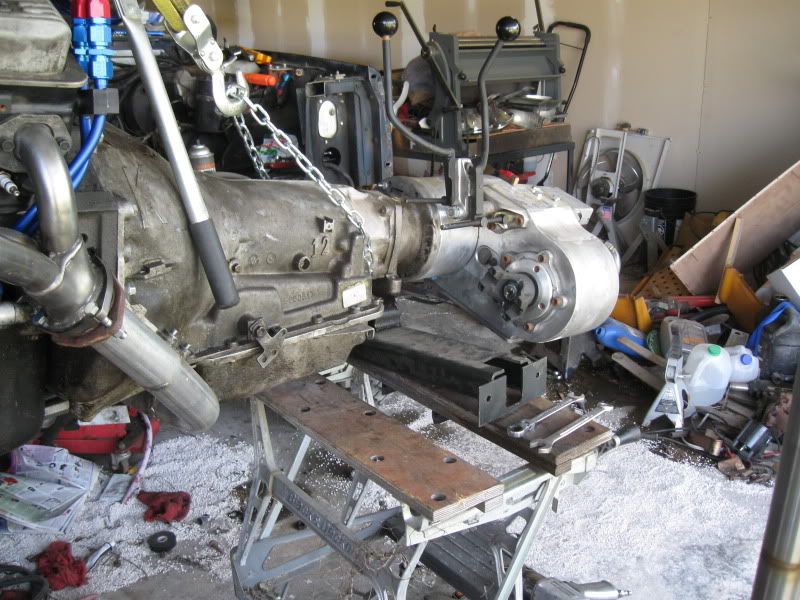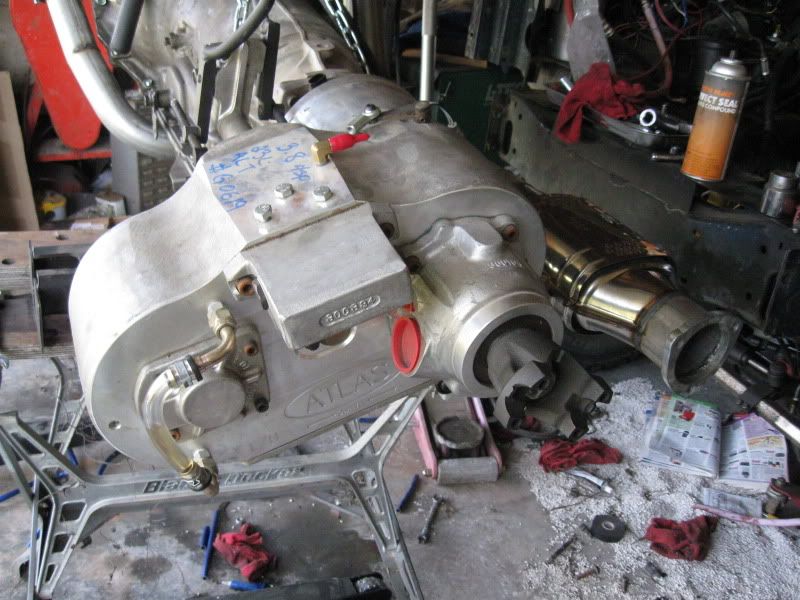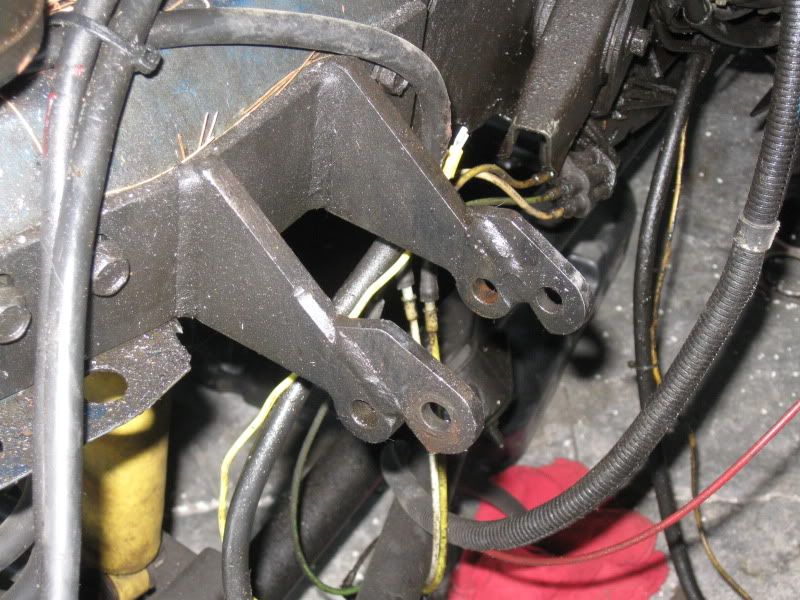 I used Advance Adapters motor mounts, but found I had to center the motor and tranny so I ended up doing a little fabbing on them. AA was kind enough to send me stuff free of charge to do this.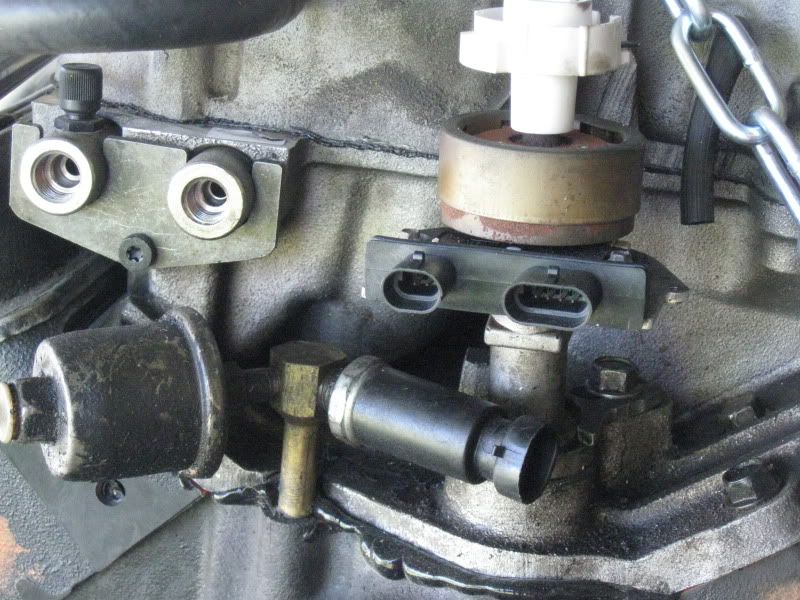 The 86 had mechanical gages while the 93 Chevy had digital. Here is the two oil pressure sensors, one on the left for the Jeep and one on the right for the Chevy ECM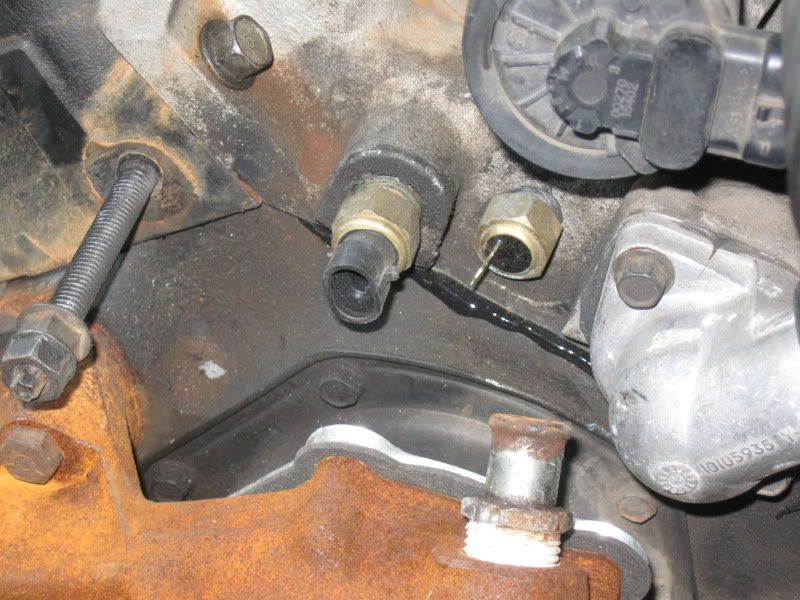 It gets worse with the temp sensors. The one on the left is for the ECM, the one on the right I tapped in for the radiator fan control switch.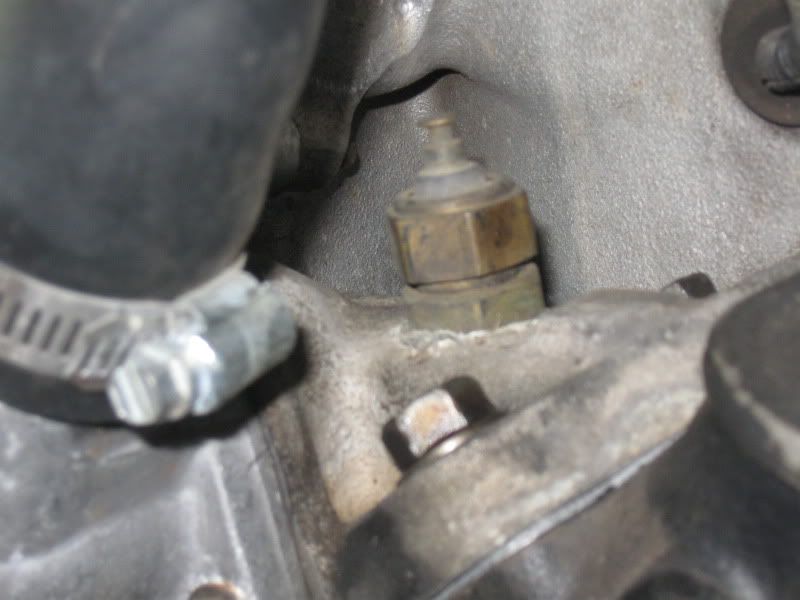 This one I tapped in for the Jeep temp gage.