I live in the rust belt and found a 87 Wagoneer I fell in love with but it has a few holes. I have no welder and never did any body work in my life. Yet found a cheap easy way to patch my holes and make the Jeep look nice and tough again.
Here is the hole.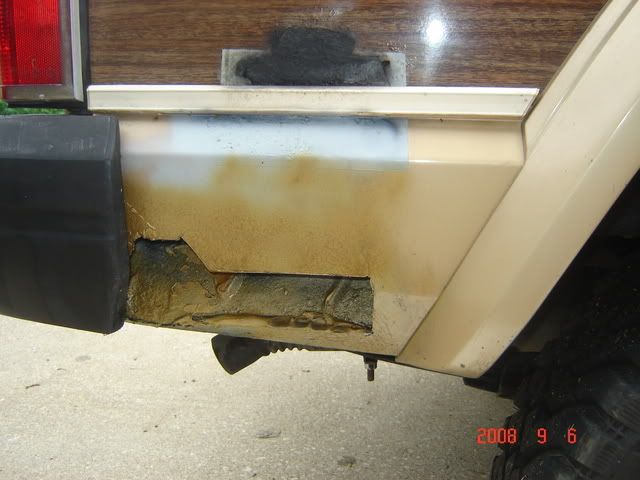 Used poster paper to outline the area need to be covered. Bought some cheap sheet metal from Home Depot for 8 bucks.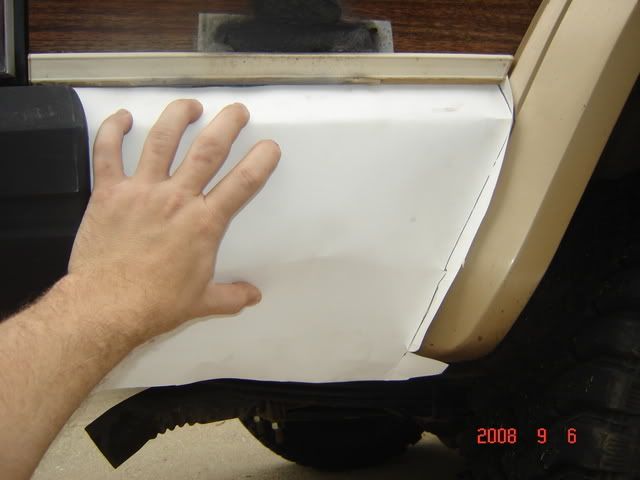 Traced it out on the metal then cut it with a angle grinder.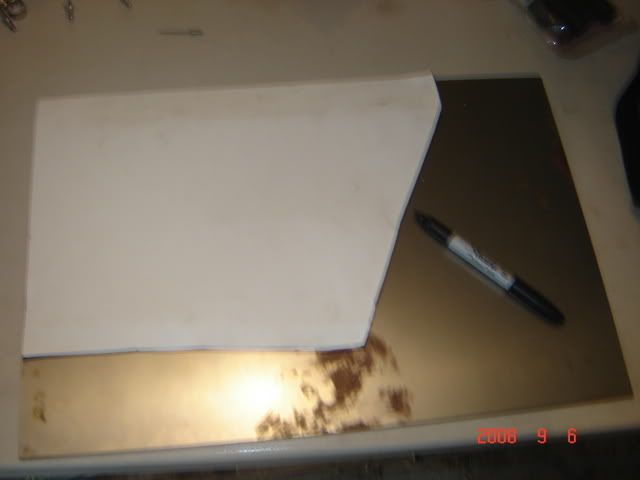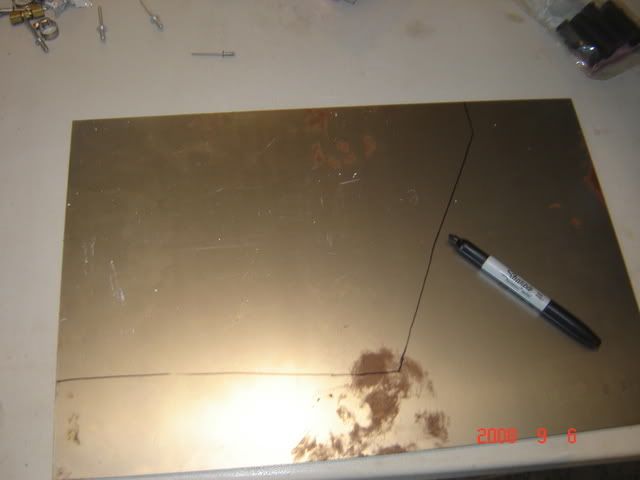 Held it up against the Jeep and hammered it where it needed to bend. I just eyeballed the bends.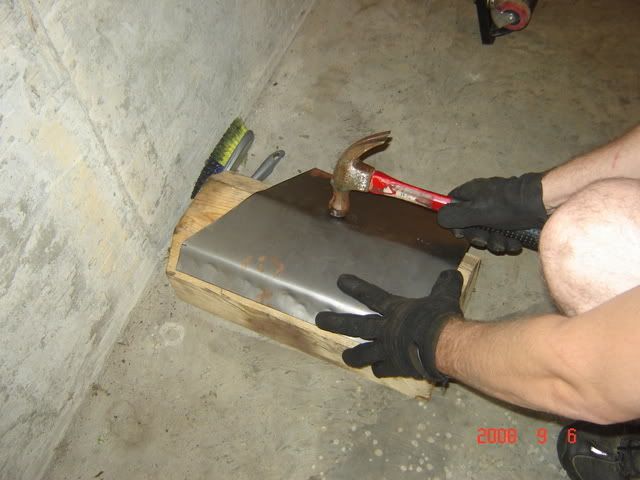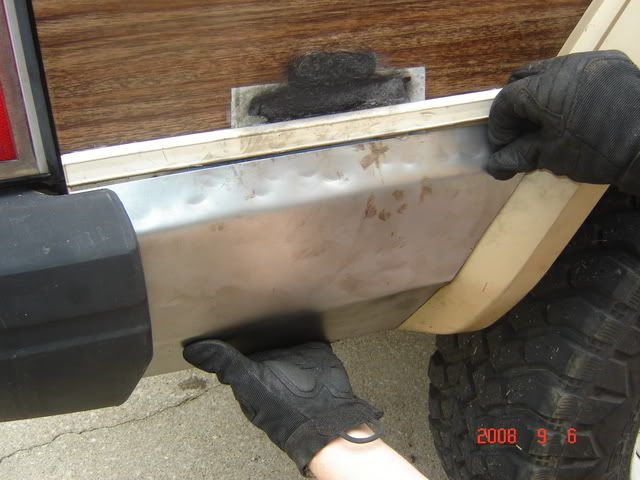 Put a thin coat of RTV around the edge to seal from water. Then held it up to the Jeep drilled some 1/8 holes and pop some rivets in there.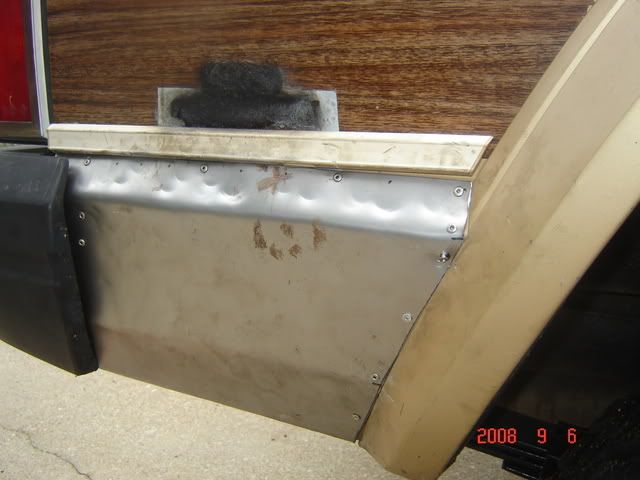 Put a coated of primer on it till I decided what to do next.
Did my other small hole also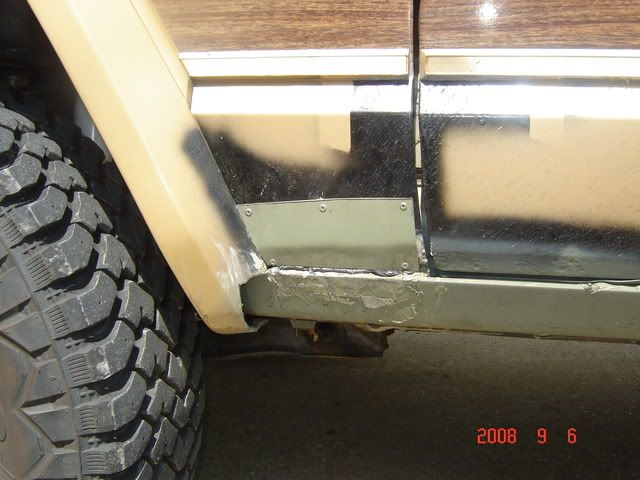 TOTAL COST OF THIS SECTION 10 BUCKS