Cherokee budget turbo build DONE! Vid on page 5
Well I finally got around to mocking some shit up on this piece. I wired in the MSD BTM (boost timing master) and Apexi VAFC ahead of time.
The BTM basically retards the timing per lbs of boost. This combats detonation.
The VAFC is a Honda unit by design. It stands for VTEC Air Fuel Controller. This unit does a few things. It can be used to increase or decrease fuel on a load and rpm basis. It will also intecept the MAP signal to the computer and hide boost so the ECU doesn't think there is positive pressure. In its ability to increase or decrease fuel it allows you to use larger injectors and then decrease the duty cycle to inject less fuel back to a stock level.
Here is the BTM mounted in the truck. It intercepts the coil signal and adapts it.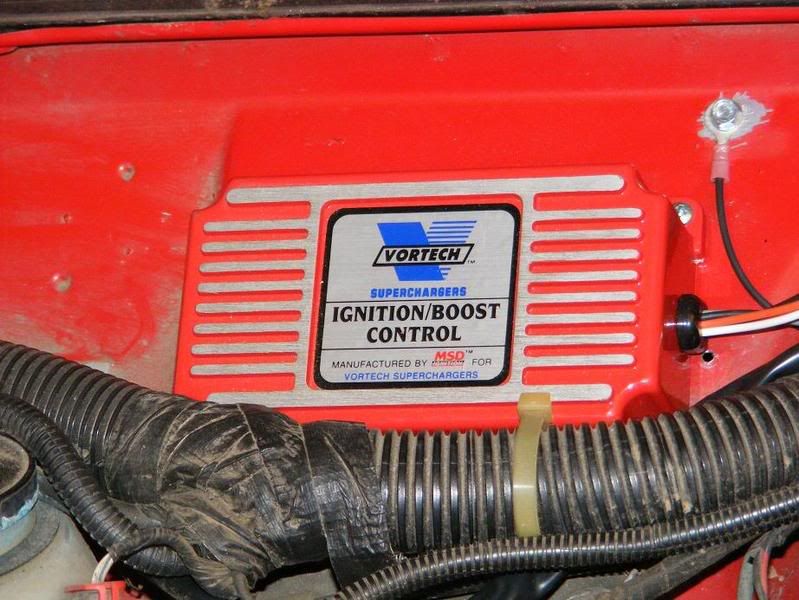 Here is where I spliced into the ECU for the air fuel controller. You need to tap onto power, ground, TPS, RPM and splice the MAP wire. You can barely tell its there. All connections are soldered.
Here are the BTM adjustment knob and the VAFC in the Jeep.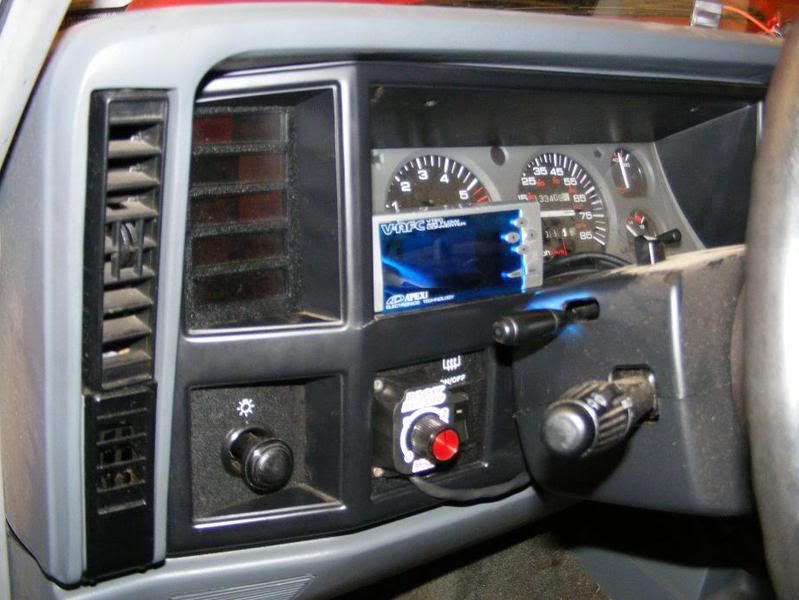 Here's the turbo mounted to the up pipe. I need to make a stout bracket for it but this just about where its going to live.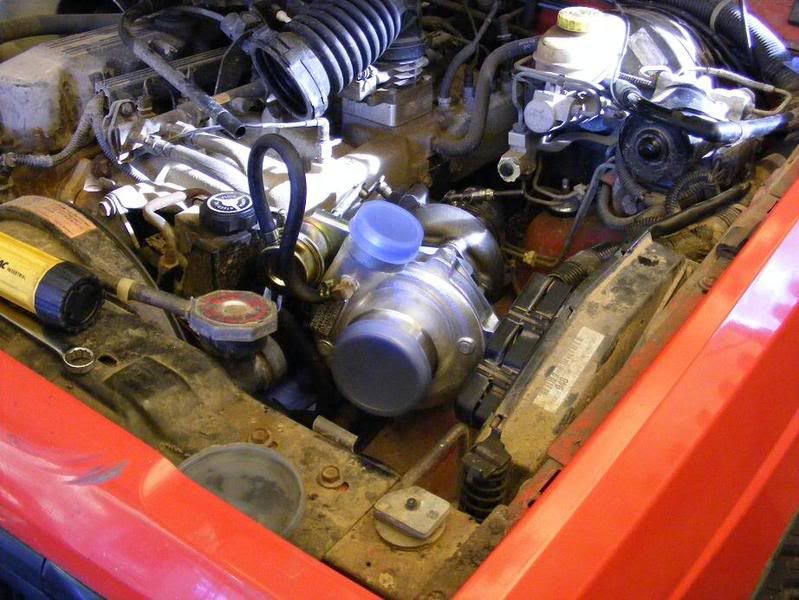 This is the front section of the up pipe. I originally had the pipe to the driver's side but moved it since it didn't look like it would fit my 99 stocker too.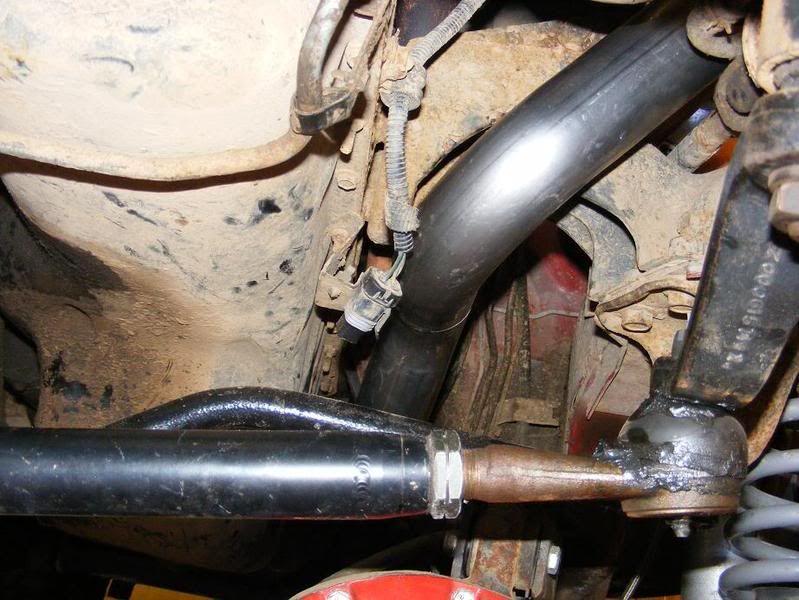 Here is my short radius bend since chassisshop.com screwed me on my mandrel donut bend. I just radius cut one. This is just tacked together like everything else. It completely clears the control arm mount and driveshaft when compressed.