Discussion Starter
·
#1
·
We made a bunch of pulls with the Jeep today. I was initially upset at the outcome till I did some research.
It put down 175hp/226 ft lbs at the wheels. I was like WTF!!!!
First off with the FMU adding fuel it was ok when the boost comes on but goes 10.5:1 up top which is killing power.
Second, we had the scanner on the truck to watch the live stream and it was disturbing. The intake air temp was retarded high. My last pull was in the 195 degree range!!! Ouch. This was the reason the ECM was pulling timing and not making power. We dropped my BTM setting from 1.5 per pound to .25 and it made a bit more power so the intake temps are killing me.
On to the power. From the research I did the driveline loss through the auto is around 30%. I found a dyno sheets from a Hesco stroker that JP magazine did. The stroker on the engine dyno make 247/300+ torque. Guess what it dyno'd at in the auto XJ at the wheels? 175/225. lol
I am going to crush that number a bit later on. I need to move the IAT from the intake to the charge pipe down stream from the meth injection I am going to add. The meth will allow me to run more timing and keep the ECM from pulling it back out.
Second I am going to get rid of the FMU and go back to my 36# injectors. I am going to get a Split Second FTC1 so I can work the injectors and the timing.
Here are some pics and one of the pulls.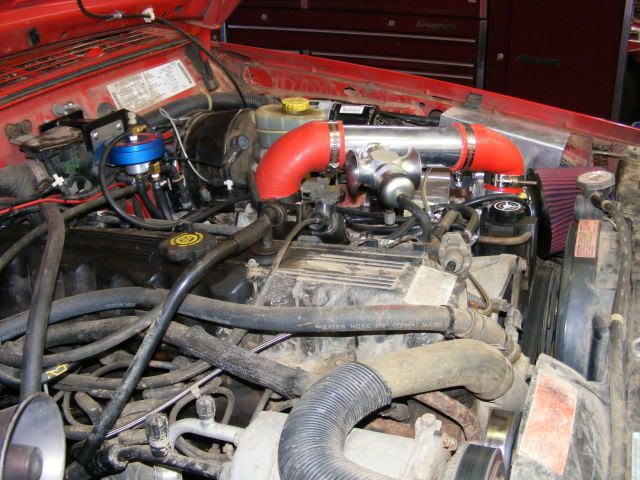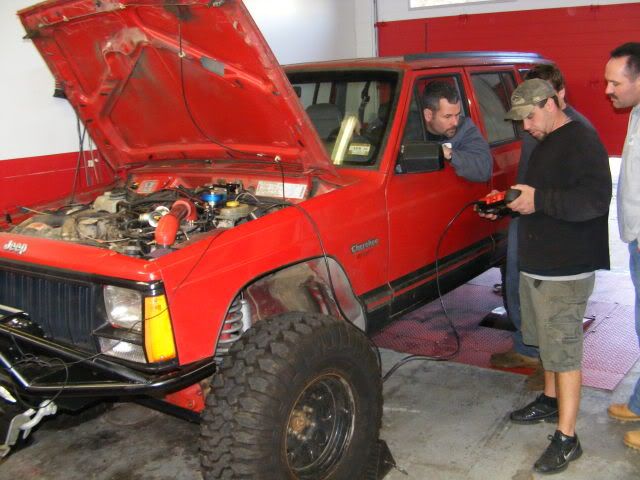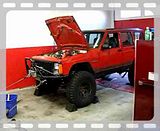 The ass dyno says its making better power. It will get better later in the winter!
Here is what we rolled in after my shitbox.
2009 Corvette ZR1. What a badass ride. I liked the carbon fiber rotors.