Discussion Starter
•
#1
•
OverlandXJ
* Year: 1994
*
* Model: Cherokee Sport
*
* Engine: 4.0L, AW-4, NP242, D30, D44
*
* Mods/Custom Stuff: 6.5" Lift. Rubicon Express LongArms with Claytons crossmember, Bilstein 5150 shocks in front, Rancho RS9010 rears, ZJ V8 steering, JKS disconnects, Rusty's steering box brace, RE HD Trackbar, Currie SYE, Tom Woods driveshaft, Rusty's transfer case skid, Rubicon Express leafs and shackle, custom steel 1" tapered lift block, Dana 30 front axle, Dana 44 rear axle, 4:56 gearing, rear Lockrite, TSM Disc Brake conversion, 95 XJ brake booster, ZJ master cylinder, ZJ proportioning valve internals, Magnaflow cat, Dynomax catback, Hanson front bumper with Warn X8000i winch, C4x4 rear bumper, Mopar tank skid, Custom 1/4 protection, Garvin Wilderness 4" roof rack, ARB Safari snorkle, Autopal H4 headlights, Hella 500 and rear spots, Tech1 wheels, BFG MT 33x10.5 tires, K&N, CB w/weatherband, Altimeter, power inverter, Pioneer sound system, Interior winch control, Custom Realtree camo seat covers, Realtree camo headliner/soundbar/sunvisors, Garmin NUVI GPS. 2wd to 4wd conversion.
*
* Other Info: Vehicle being rebuilt to an Overlanding vehicle. AutoHome Overland Rooftent, Milspec OD canvas as rear awning. Camp trailer project to start in spring. Future plans include Solar power, rear cargo storage platform, Onboard Shower, custom rear swingaway, and other camping specific add-ons.
*
* Photos: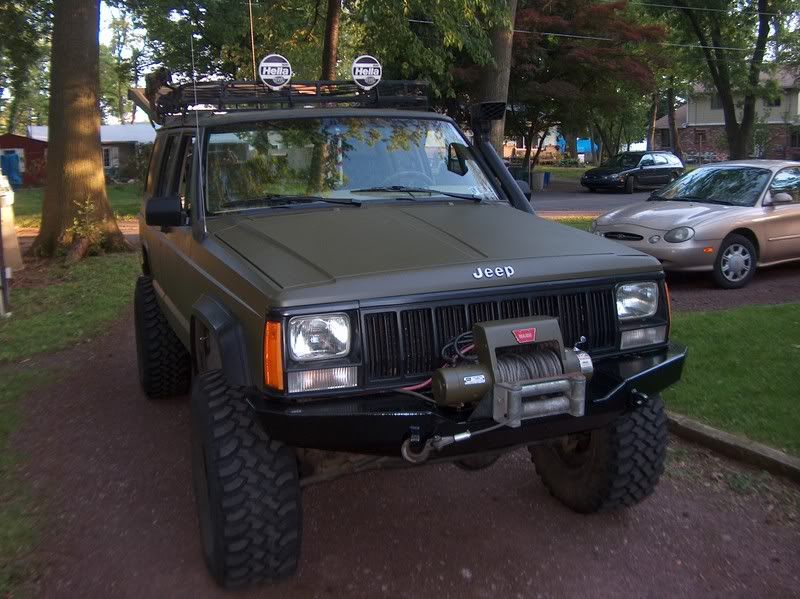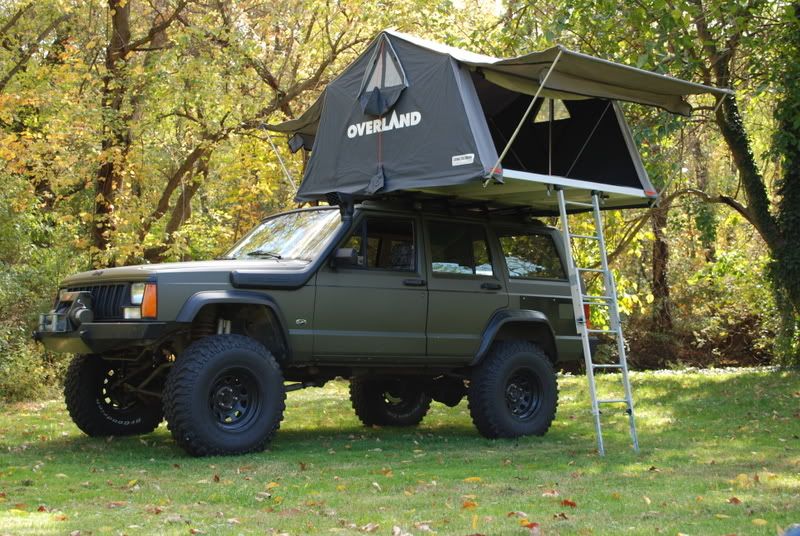 Congrats well deserved. Great XJ and build. Thanks to all that entered. We will be looking for March entries soon.