Discussion Starter
•
#1
•
hey guys, just thought I'd do a little intro...
My name is Pat, and I'm absolutely
obsessed
with jeep comanches, but in a pinch cherokees will do. Hopefully you won't have cause to recognize this, but I can be a little pig-headed and, well...arrogant. I apologize if I act thus, and will do my best not to.
Anyways, there are currently 5 comanches at my house, one cherokee, one more xj will be coming from JakeWI, and I'm finalizing some details on two more comanches.
Here's what I've got...
1987 Jeep Comanche, I call it the War Machine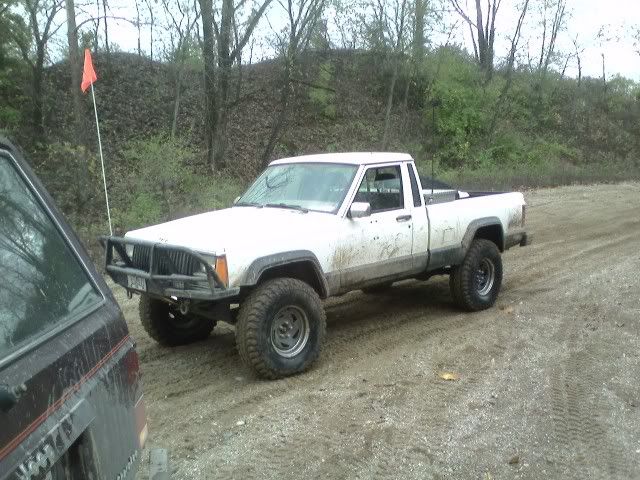 it's got 33x10.50 bfg a/tko's on it for DD, and I wheel(ed) a set of siped 33x10.50 bfg m/t's until I cut through them on the GLXJ fall crawl this past fall.
it's a 4.0
aw4 (column shift)
np231 with SYE and TJ shifter handle
double cardan custom rear shaft
dana 44 rear, currently open. 4.10's, with diff guard
dana 30 front, currently open, 4.10's with diff guard
6.5" RC coils, shocks, and adj. UCA's and LCA's with an RE heim jointed trackbar
I did a full 4wd conversion on it, it came from arizona so no rust...and it was "free" to me simple trade in scrap value.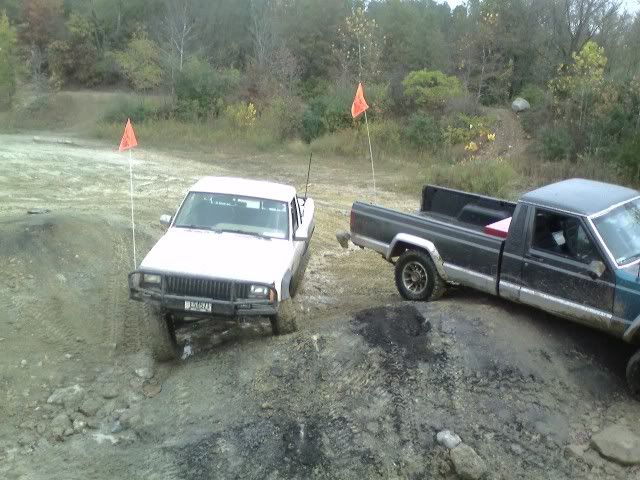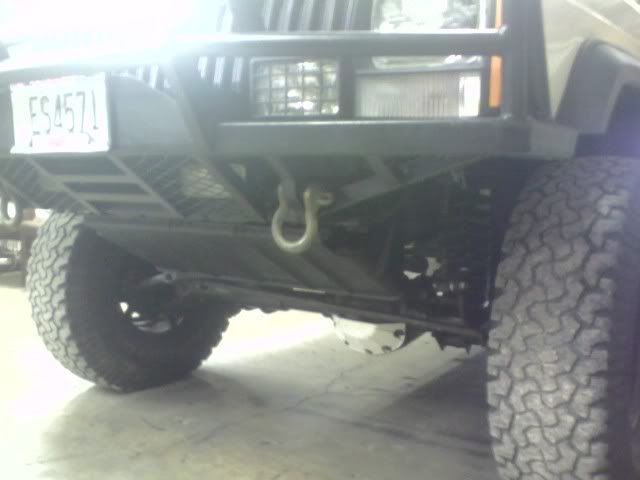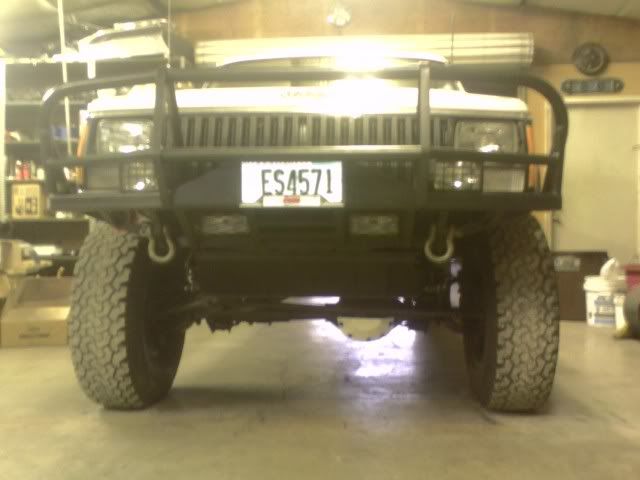 here's the new motor for it...factory reman 95 H.O. bored .030 over with 3,000 miles on it, 95 trans with 90k on it, full H.O. wiring conversion. 2000 TJ intake with Borla header. M.O.R.E. bombproof motor mounts, 95 steering column (deactivated air bag as per instruction manual)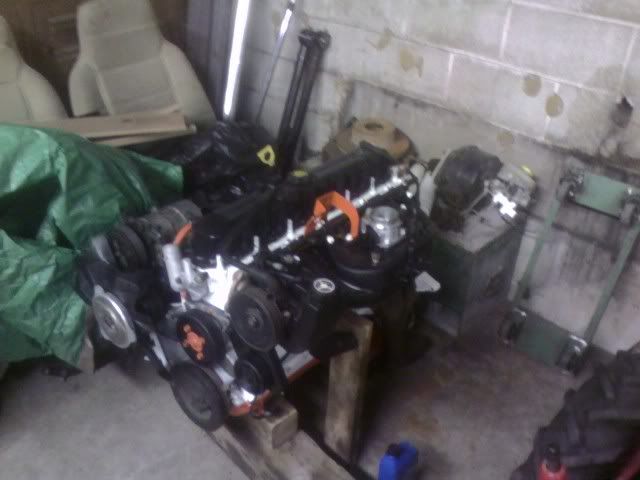 i tore the motor to the longblock, cleaned and painted it all.
engine skid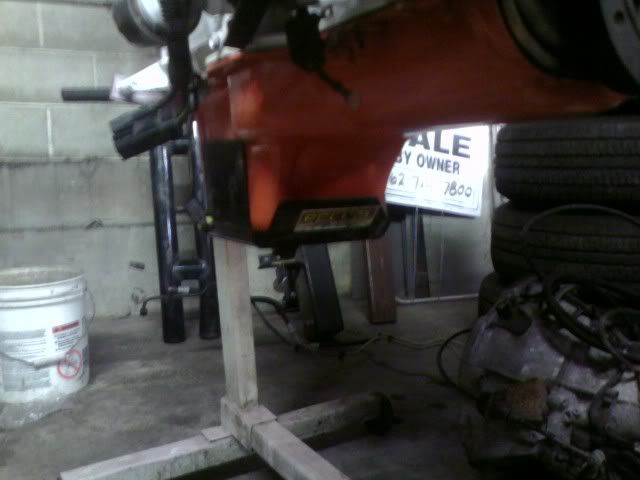 converting hopefully this weekend.
1986 Jeep Comanche...the 3800
this was a base model comanche Custom, 2wd 5 speed. originally rebuilt, repainted, converted to 4wd with an np207, and lifted 3" with 31x10.50's.
when I graduated high school in 2005, I decided the 2.8 boat anchor wasn't enough power (i hadn't had a chance to use 5th gear in the half year I'd driven it, and the 4 months it took to build), so I looked for the next option. the 2.8 is a 60 degree gm motor, using a 60 degree bellhousing...there are many options for that bellhousing.
solution; 1996 camaro. 3800 v6, 60 degree bellhousing but 90 degree block. the other option was a 3.4 v6, but being unique was key.
rand and drove it for a year after the swap. during that time, I blew three ax5's, 4 dana 35's, and now the motor in a accidental 3rd-2nd downshift that was meant to be 5th-4th. yes, I'm hard on this truck...but it's my baby, so I generally take good care of it. it now has an ax15 and dana 44 to counter the issues, and is mid-rebuild on the motor.
here she is as she sits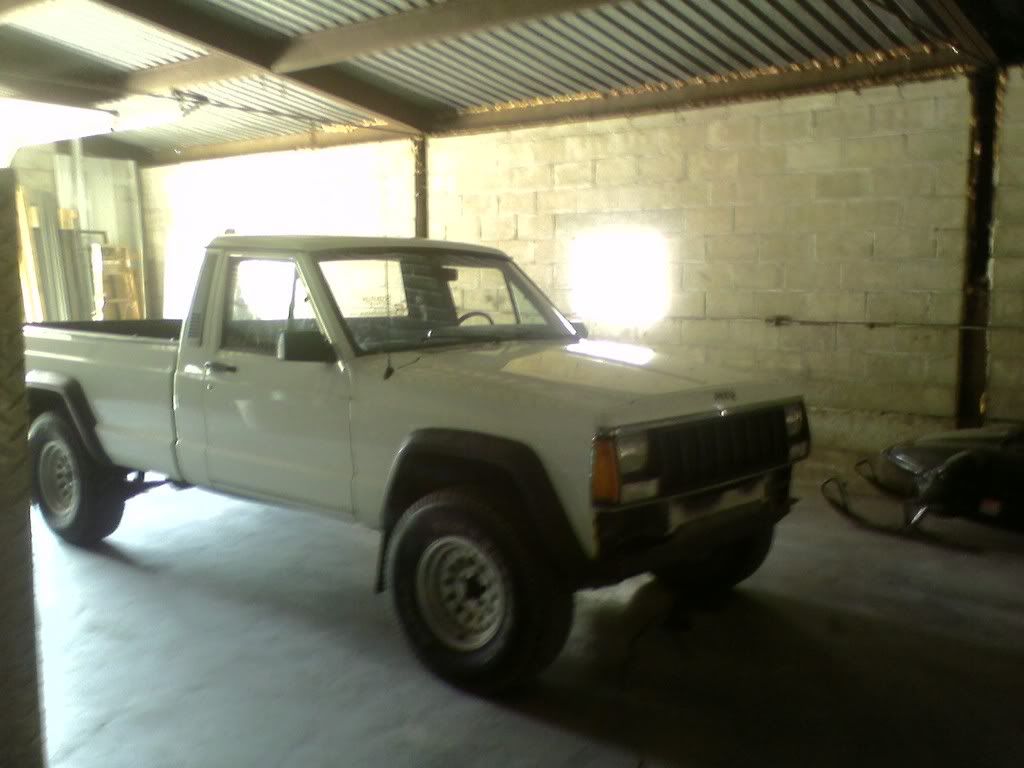 and this is the main reason it's sitting...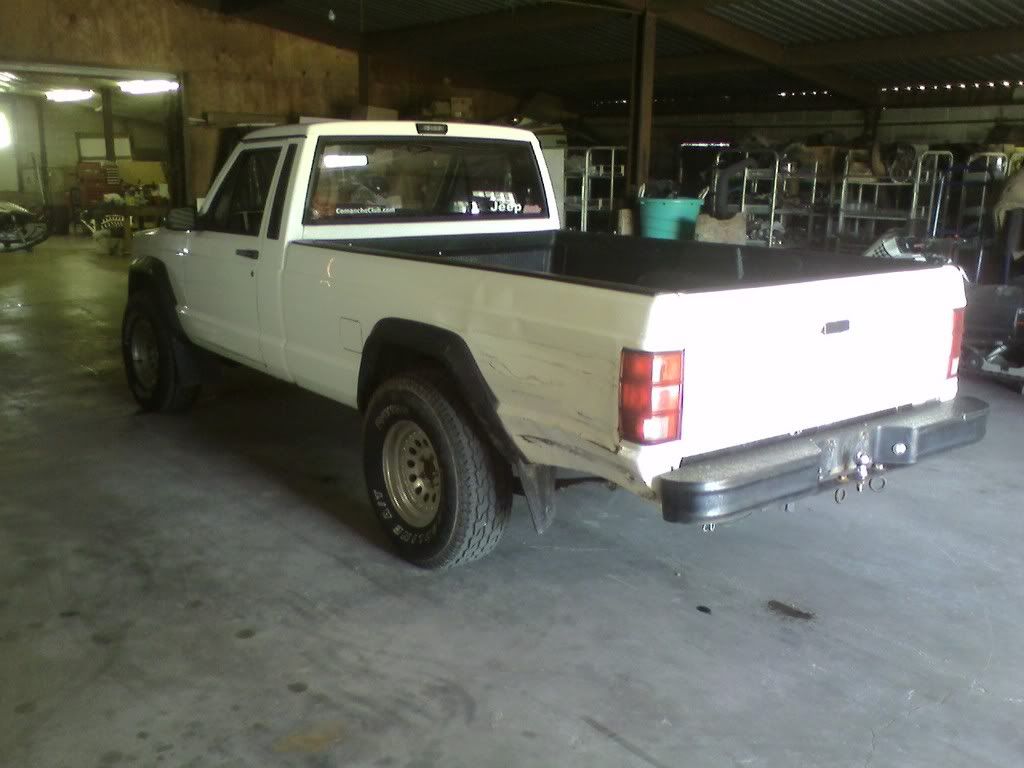 ...awaiting the insurance of the guy who hit me to pay out.
1986 Jeep Comanche.
This is, for all technicality, my father's jeep. we have an agreement, soon as I find him a decent MJ or a nice duramax to buy, it's mine.
it's a factory Renault Turbo Diesel...2.1 litre with mechanical fuel injection.
ax5 trans
np207 t-case
amc20 rear
dana 30 front
4.10 gears
it needs a total rebuild...the body is sad, the motor is at 250k with a crack in one precup chamber, and down one cylinder wall...you can't get boost up above 5 or you put air into the head. we have a documented new motor for it which we got for 1/10th the price of what it would cost (another man's junk...). no pics but I'll post them as the build progresses
88 Comanche
4.0
ax15 (converted to)
np231 (converted from 2wd)
3.07 gears, 30 and 35
3" RC lift.
mid-rebuild
back rack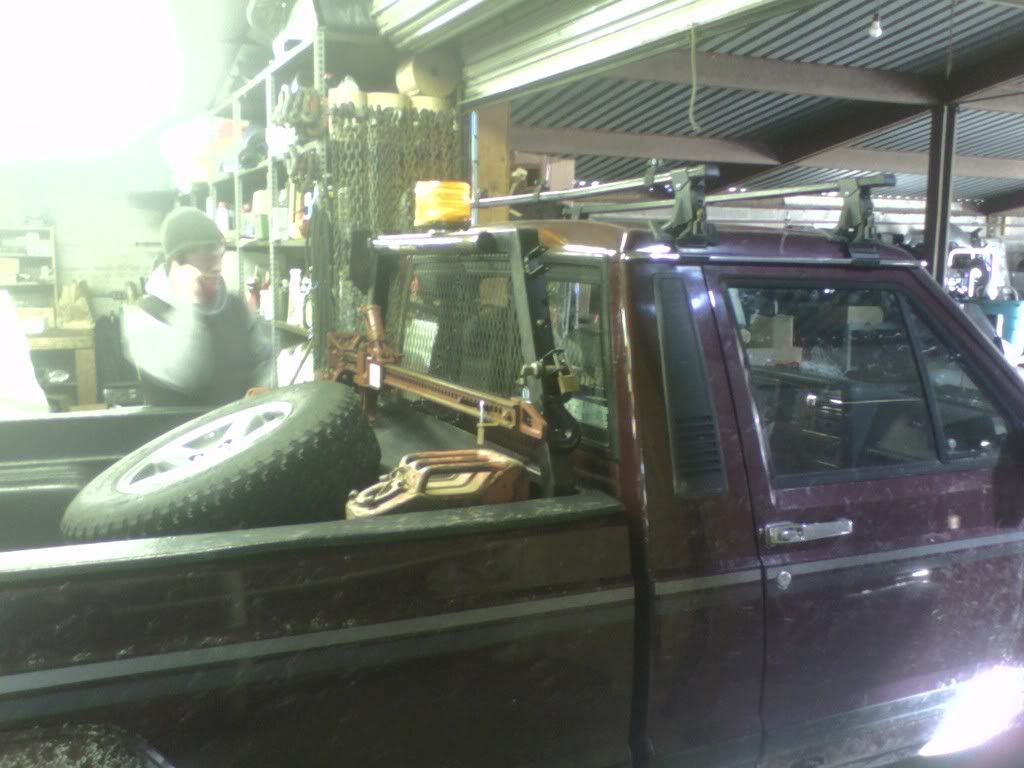 this is him with his jeep, we'd just finished kayaking
me with my 87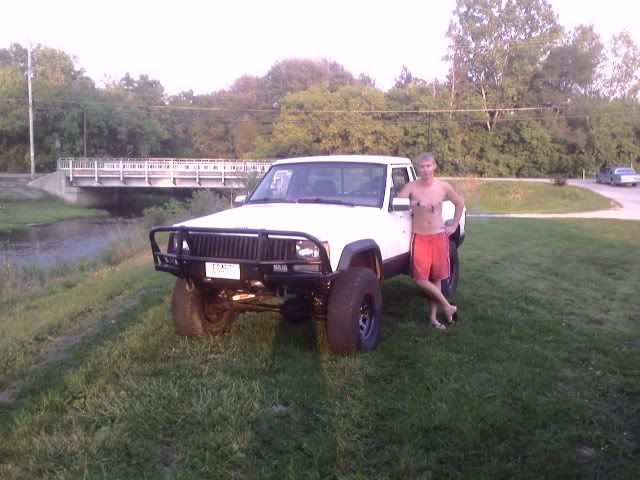 the cherokee we currently have is just a parts xj, and JakeWI's project jeep will be a trial-and-error on doing a cheromanche project. the other two mj's will be parts or rebuild, but neither are mint.
Thanks, and I'm glad to be here!
-Pat