Today I made a verbal agreement to buy a '93 Cherokee Sport tomorrow afternoon. I don't own it yet, but even if for some crazy reason this one falls through, my wife and I are determined to get a Cherokee, so I thought it appropriate to join for research, and now that I'm planning on buying, to introduce myself.
My name is Brian, I live in Seattle, WA and this will be my first Jeep. I have previously owned a 90 Suburban that spent a remarkable amount of time running around the dunes in Glamis and Winnemucca wearing paddle tires (only a small portion of which involved me in the drivers seat) and some time on the trails around CA that had the kind of corners that allow a beast like that to navigate through them.
When we moved back to Seattle from Sacramento my wife and I decided that for city driving the 'burb was a bit much so we traded it in and got a nice LITTLE Mazda 3... too little. We love our little car but it just doesn't do some of the stuff we'd like it to. We just bought a house and I love to build stuff so we need something that can handle some materials for projects. We would also love to drag our dogs out camping from time to time, and while the Mazda can fit the dogs, you can't fit any camping gear in with them. BUT we don't want another monster gas chugger like the 'burb or the '70's Wagoneers we were originally looking at.
Having never paid much attention to the Cherokees I had always assumed that they were some tiny SUV that despite bearing the Jeep name was really not the kind of thing you could do much with. I don't need to tell any of you how wrong I was. After just the littlest searching online I've come to find them quite attractive little packages, and while they may not have the following of a "Jeep" Jeep, they definitely seem to be on par from a performance standpoint.
Even while I know I will never get to exploit this new interest and hobby as much as I'd like to (see arcade machines, home theater, computers, and home brewing for previous examples of thoroughly enjoyed but under experianced examples) I am VERY excited to be joining your ranks. This looks like a great forum and even if I don't show up much as a commenter, know that I am learning as much as possible from all of you.
OOPS, I forgot to add pictures of the Jeep I should be getting tomorrow.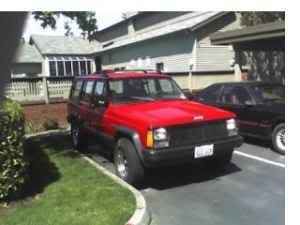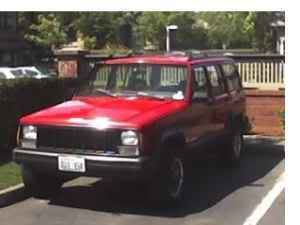 Thanks to anybody who made it through my long winded intro.