Discussion Starter
•
#1
•
Hi everyone. first off, I want to say that I think you have a great site going here.
This update has taken me awhile to do...I've just copied and pasted from my thread on cherokee forum to get it caught up.
let me introduce myself. My name is Pat, and I'm a comanche/cherokee addict. I've got Obsessive Comanche Disorder currently, but have been known to venture into Cherokee territory.
I'm about 5 minutes from JakeWI's house, and we've helped each other out with projects quite a bit (works for me )
Anyways, as you may have guessed, I'm into comanches more than cherokees, and am an avid supporter of comancheclub.com, though I venture out a bit. I've had around 7 comanches that I've rebuilt, some of which have been sold, and another 5 or 6 that I've parted out. DD'd an 86 cherokee 4 banger for awhile, then sold it to pay for school. parted out another 4 or 5 xj's, and one WJ and one ZJ....so, I've taken these things apart (waaay more than anyone ever really should...)
Enough about me. instead, here's my rig;
it started out as a strangely equipped 1987 base model, 2wd with a 4.0 auto and factory tow package with a dana 44 rear and 3.73 gears with limited slip. A family friend owns a junkyard, and he found the truck and bought it knowing I would absolutely love to have a rust-free arizona truck. I payed $250 plus $500 in scrap for the truck.
here it is on the day that Jake and I got it (which is the same day that my other comanche got wrecked...on the way to pick this one up)
it sat in a barn in WI for 8 years, and was only driven in WI for two years but never in the winter. because of all the sitting, it did not run, and had LOTS of rats and mice in it.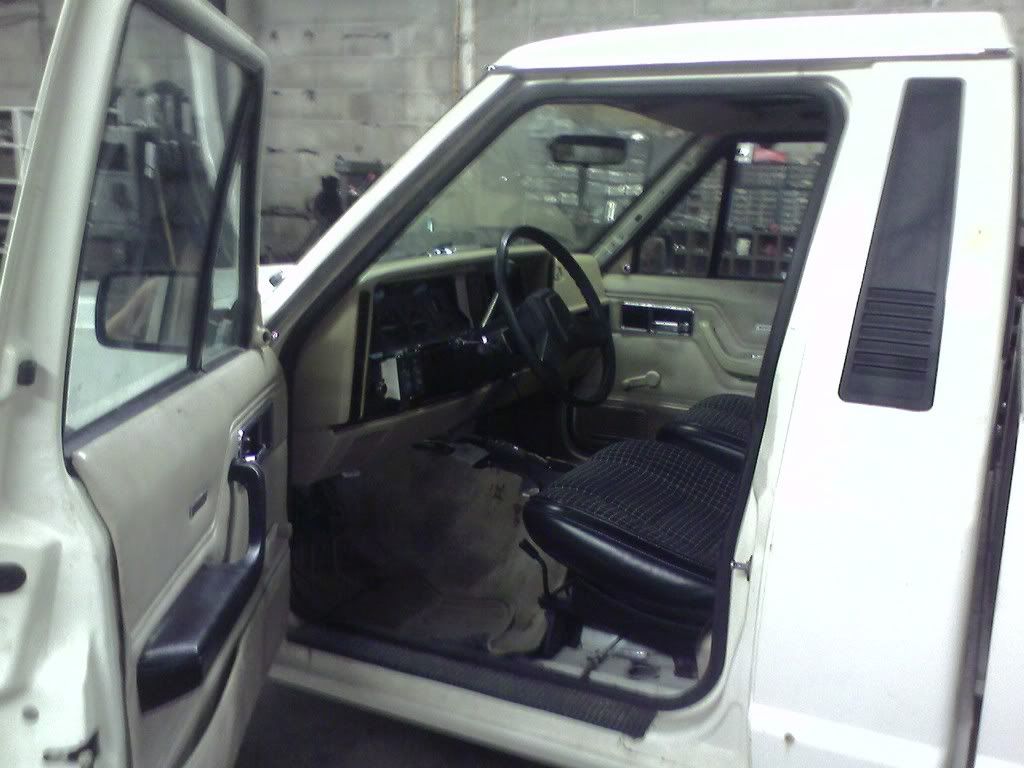 so, I gutted and threw away the interior. it was all junk because of the smell. then installed a 95 tan interior with my black buckets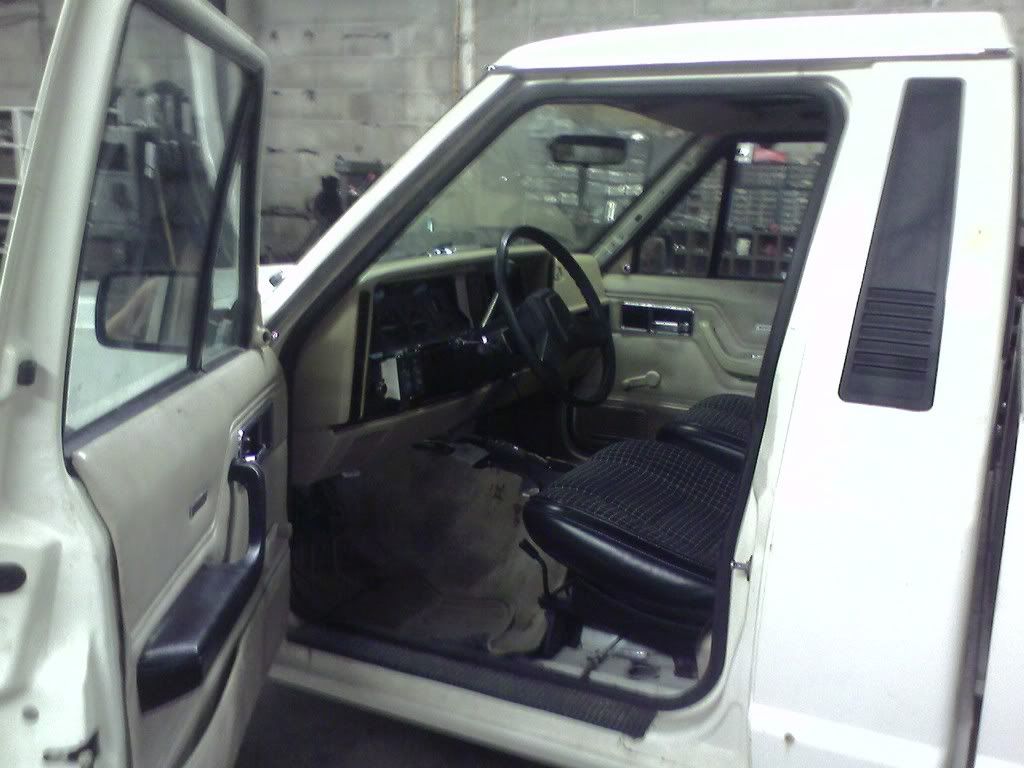 then I got it running (distributor was "indexed" improperly, and the fuel pump connector was corroded), and stripped the axles, suspension, and transmission out of it. I also discovered that it had been in an accident previously, and needed a bit of work on the front right inner vender, along with new hood hinges.
I had an MJ dana 44 with 4.09 gears, and a disco HP30 with 4.11 gears which I prepped and installed along with a 6.5" lift built RC coils and adj. control arms, and an RE trackbar with dodge dakota rear brake lines and YJ fronts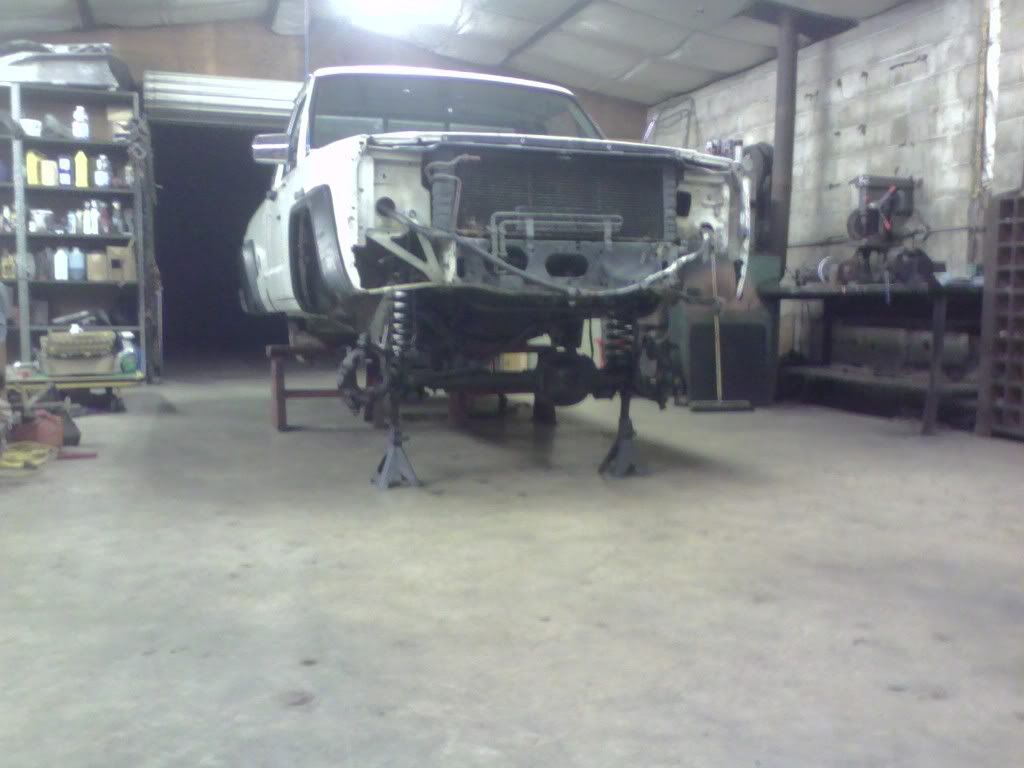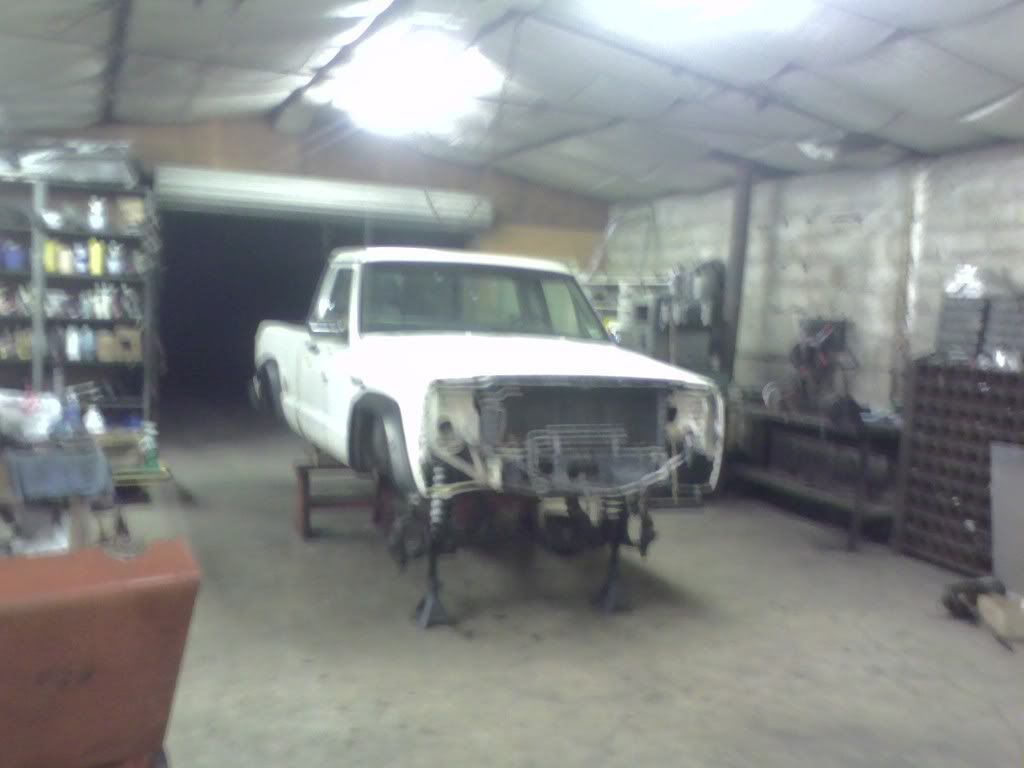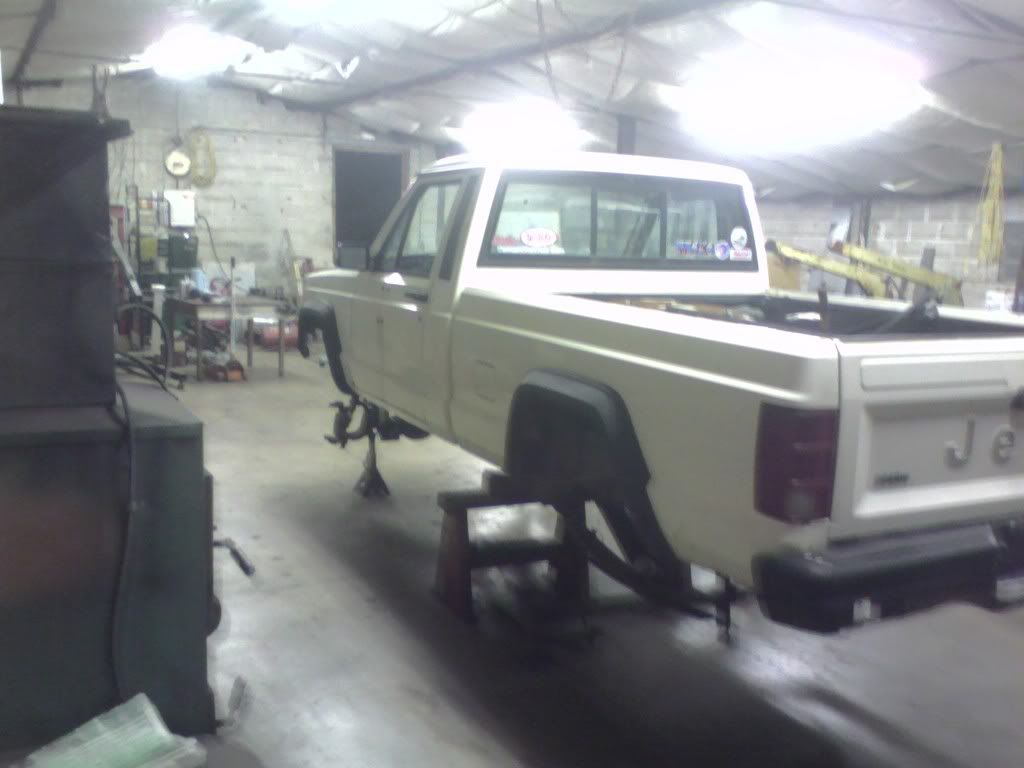 got the rims and tires for it...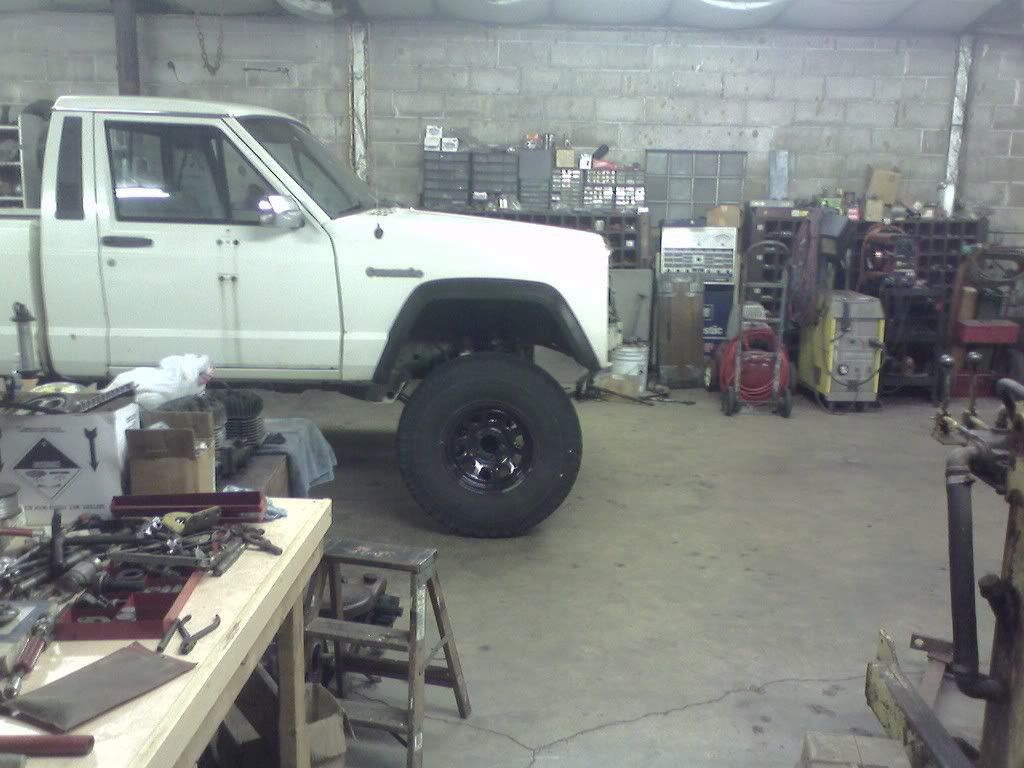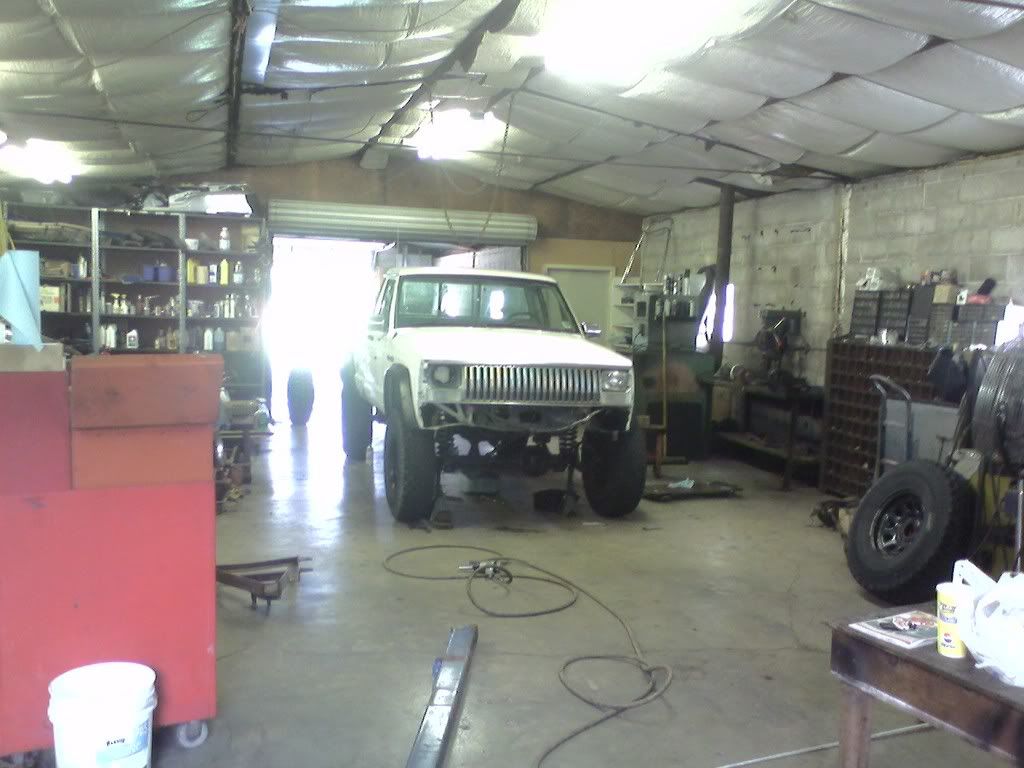 Installed the transmission (AW4) and transfercase (NP231 with SYE) that I had from a 95 xj.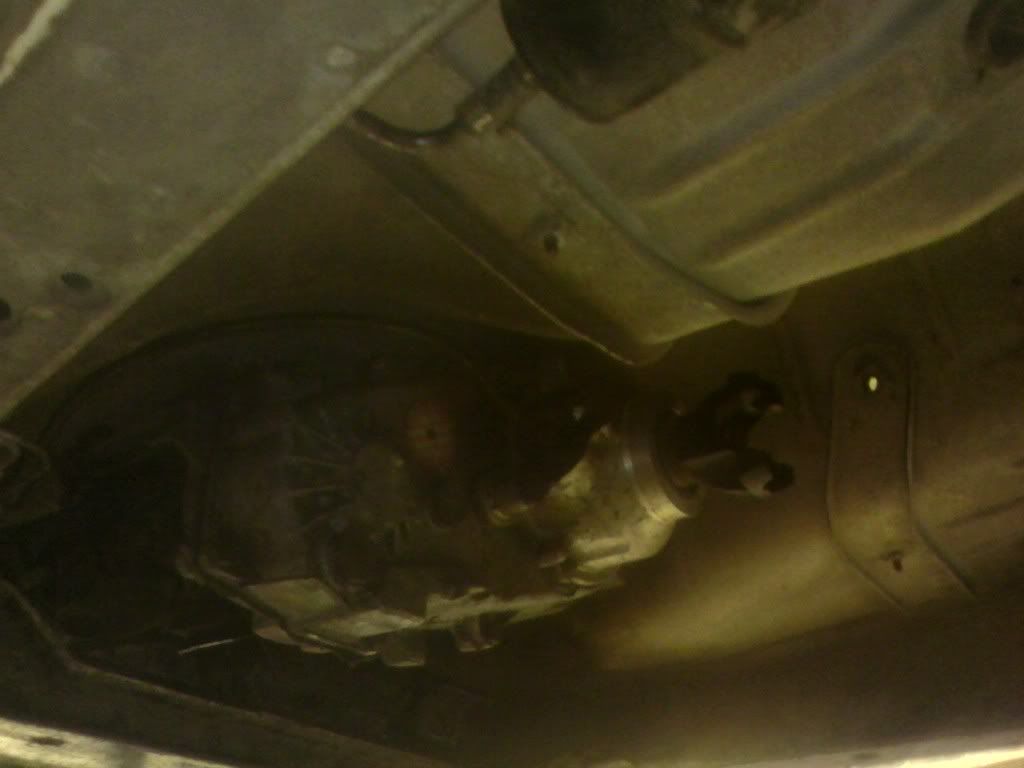 it got a TJ 4wd shifter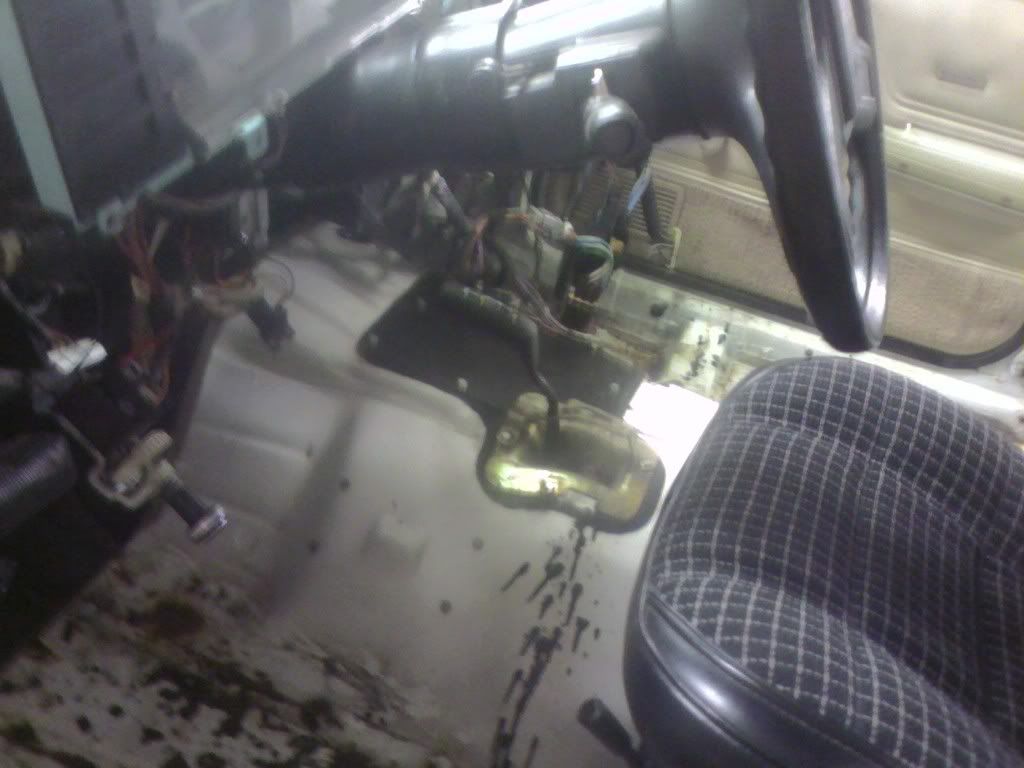 it has been progressing steadily. the original build took two weekends from non-running/driving to running and driving.
here it was at the GLXJ fall crawl last year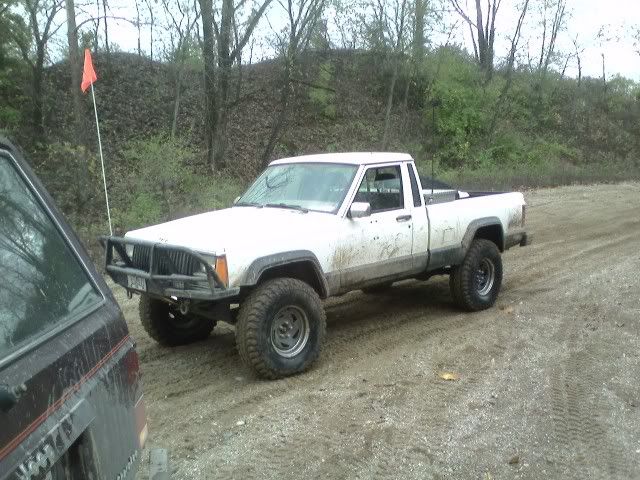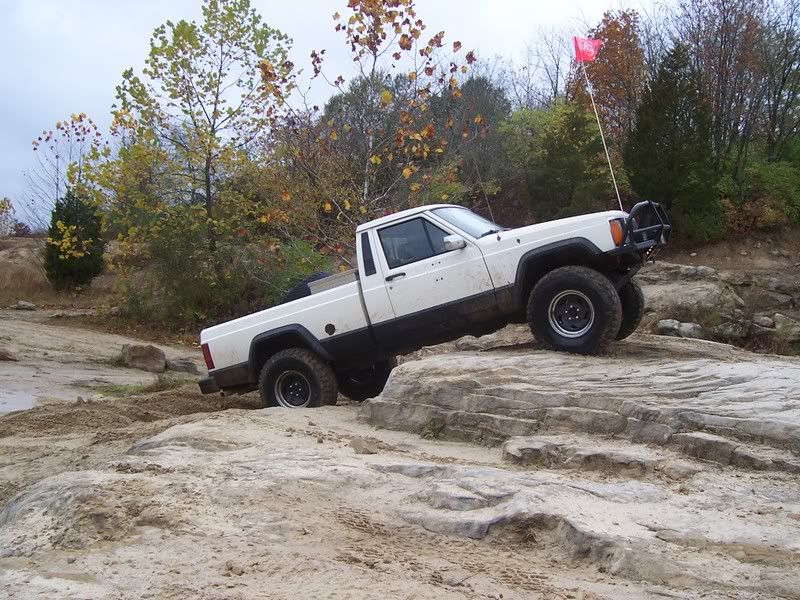 here are more picture links to it
3800 accident and new comanche pictures by JeepcoMJ - Photobucket
87 comanche lift 4wd swap pictures by JeepcoMJ - Photobucket
As for the name...I'm a huge Iron Man fan lol