Discussion Starter
•
#1
•
Here is my project thread aka the Black Sheep, got its nick name because i normally wheel with a group of Xterras and Frontiers.
Stating point a 92 Limited 2in RE BB old and bald 30x9.5s. i purchased the truck on eastern Long Island on a Thursday night, went out friday with my daily and a trailer loaded it up and drove to White Haven PA got to my friends house about 3am and was out wheeling the next morning at 10.
Blew a bunch of beads got it stuck a few times over all had a blast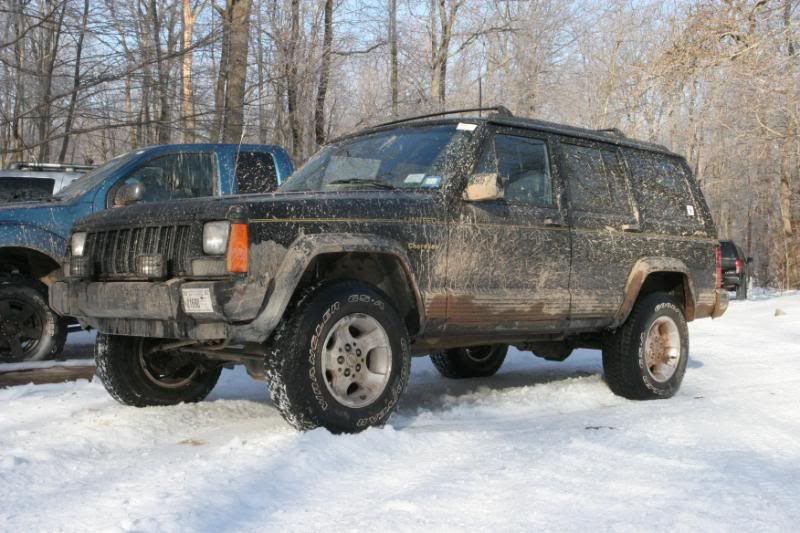 (cant tell in this photo but I was very very stuck, 2 blow beads sitting on both diffs and trail was covered in ice took 3 truck in a Dasie chain to get me up the hill)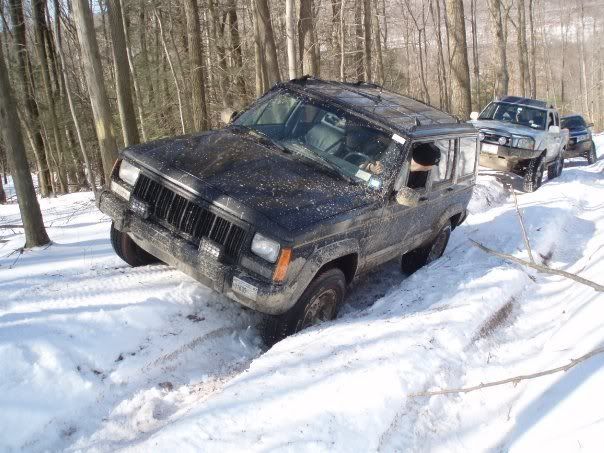 After that run needed new tires bad, I had a set of 32 9.5 TSL supper swamppers left over from an older project so I had those mounted on some soft 8s and went back to wheel it, also note the buick side vents, those were put on after the first run stuck because "i was too far from the mall"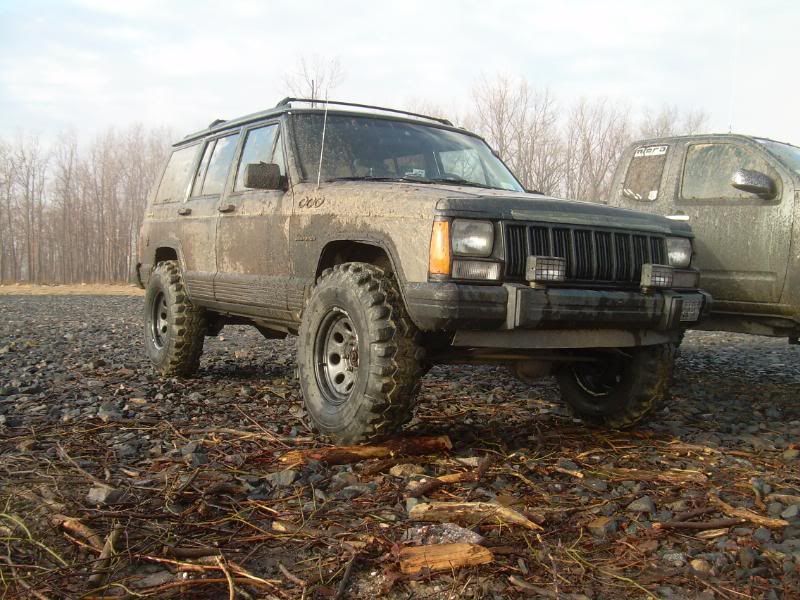 I was finally able to bring the jeep home after it had been at my friends place in PA for a few months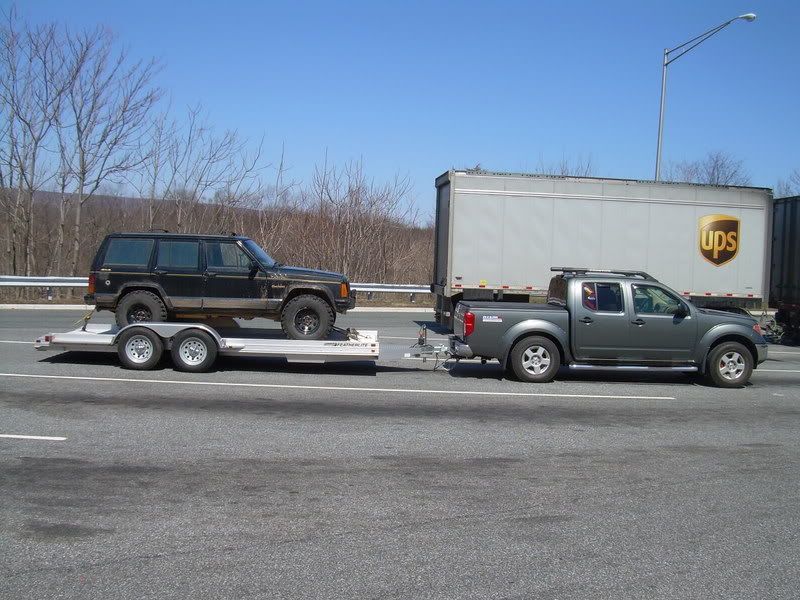 Needless to say the tires were rubbing just a bit on the 2in lift next up was to cut the fenders and get some front tow hooks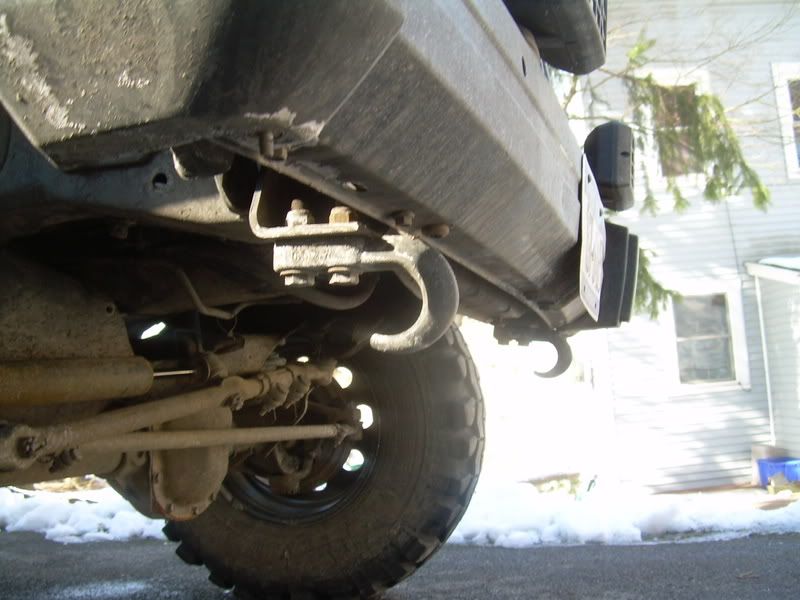 Upgraded the sound system with an XJ pod and new head unit along with mounting my CB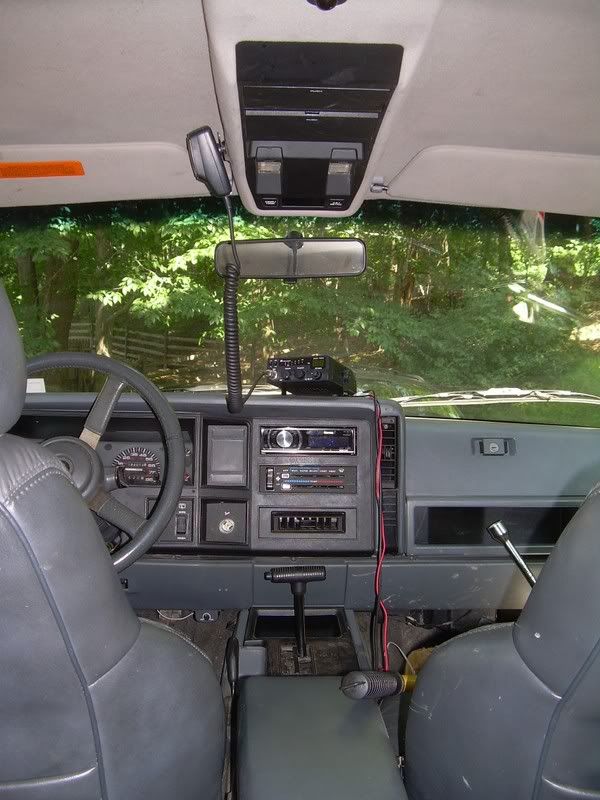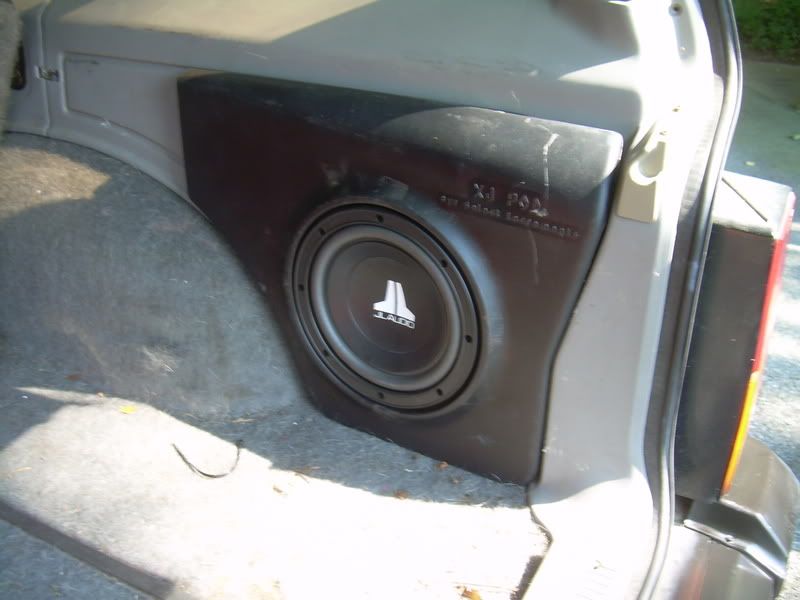 Also installed a set of terflex 1.5in lift shackles to fix my sagging wagon syndrom rear end until i get new leafs, and my JCR rack
Painted my faded hood with hammer tone spay paint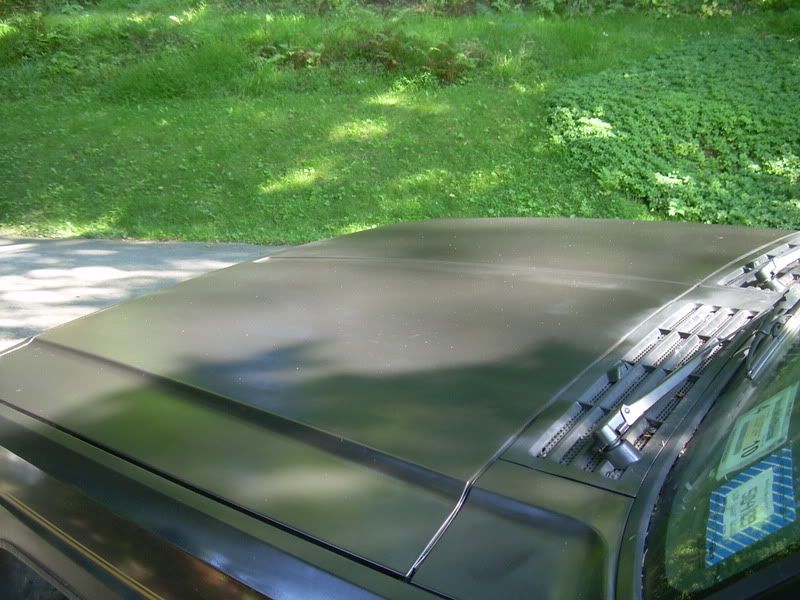 Went wheeling again and had the mount for the spare broke, got that fixed installed Hi-country offroad d-ring mounts