I started off with a 1996 Jeep Cherokee Sport. I bought it back in april of 2008. 4.0L, np231, dana 30 front, chrysler 8.25 rear.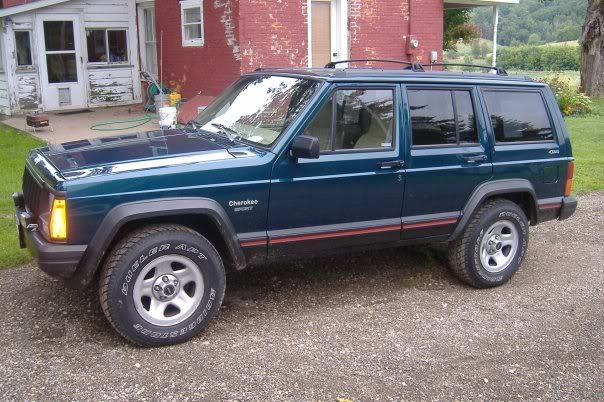 I then herculined the lower part of the doors and the rockers getting rid of the red stripes.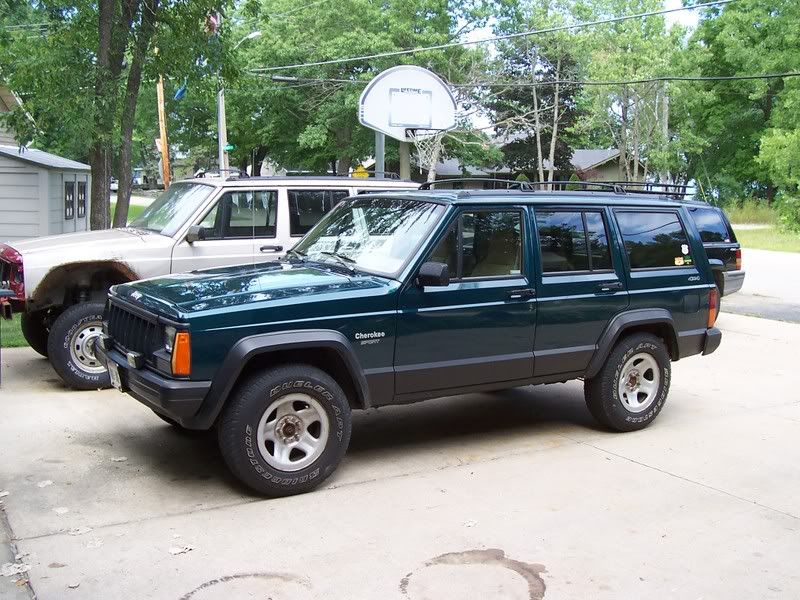 Then I decided to go with a Rough Country 4.5" lift kit with full leafs, nitro shock upgrade, sway bar disconnects. I bought some black wheels, then decided to go with 31"x10.5"x15" General Grabber AT2 because they are almost identical to the BFG AT's.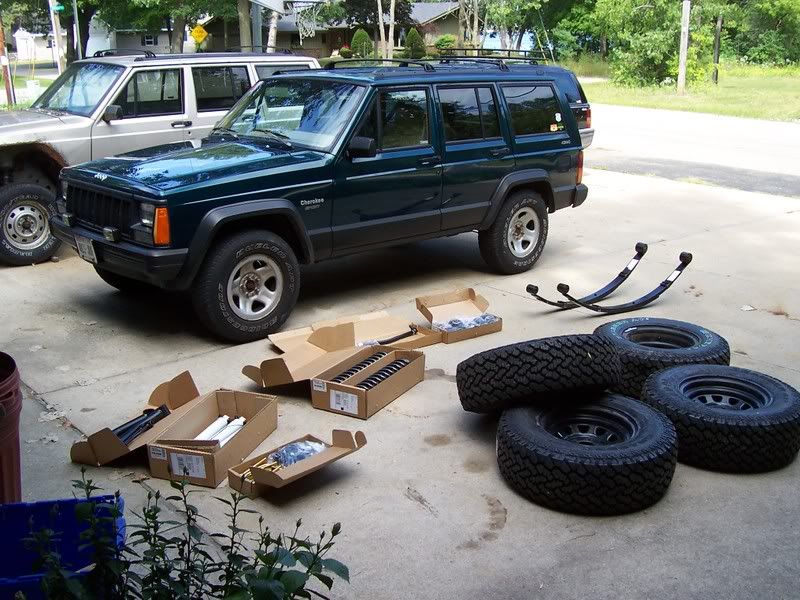 I started doing the lift, started with the front end.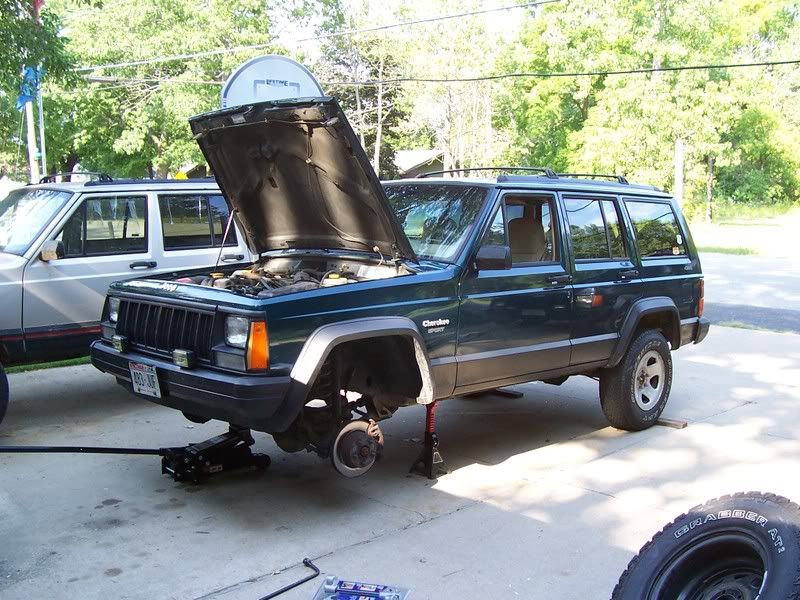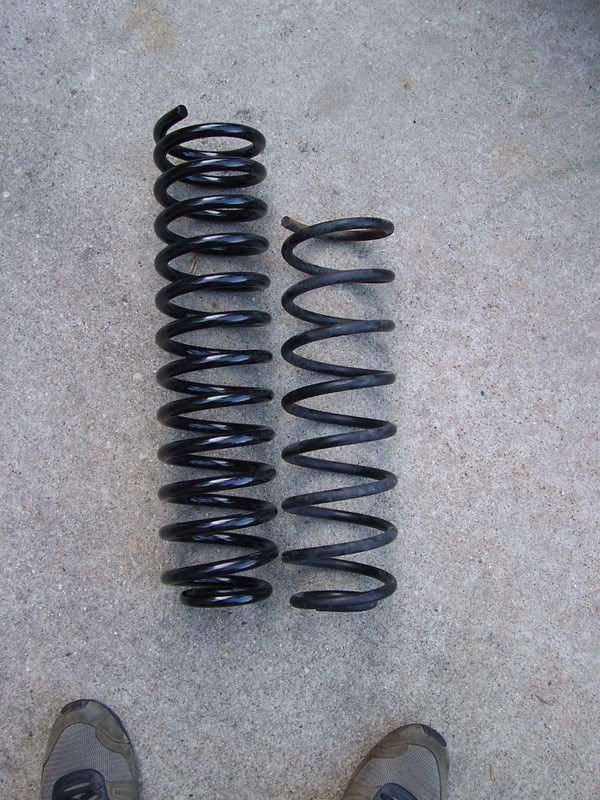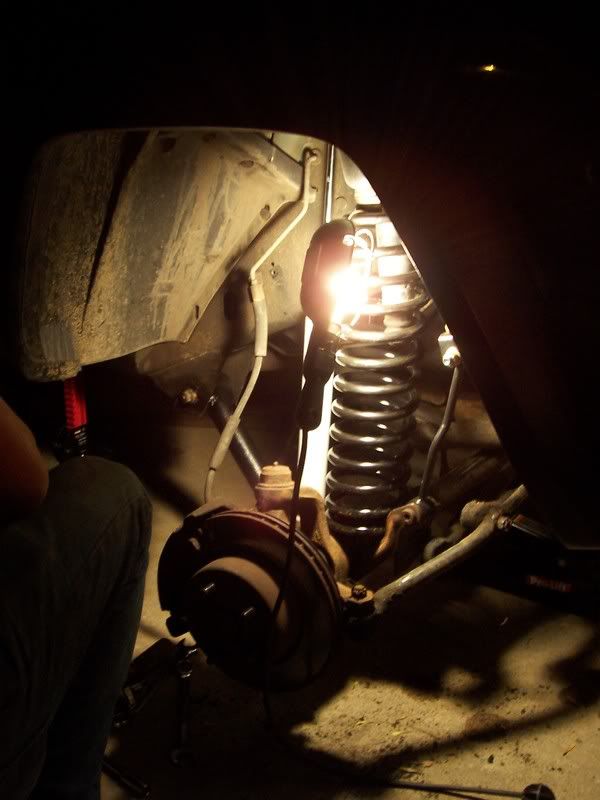 Then I moved to the rear.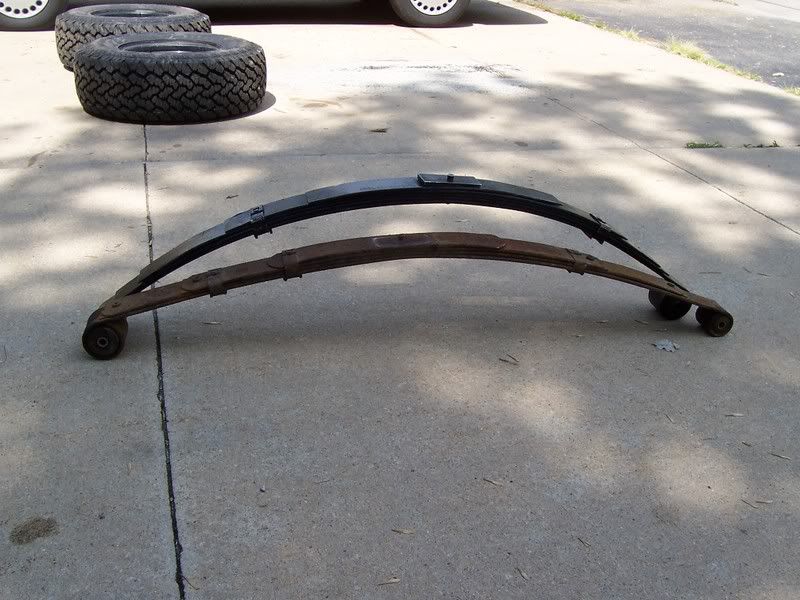 I ran into problem after problem during the whole lift process. First, rough country sent me a bad ad. trac bar. Then I needed to replace the front brakes, rotors and pads. Found out one of my front u-joints were bad so I replaced those. Then I sheared of all four rear shocks bolts going up into the unibody. Then one of the rear passenger lugs sheared off. WOW. Then to top it off I found out that RC also sent me a bad rear shock.
I mounted some bar pin eliminators to relocate the shock bolts in the rear. Rough country sent me the new parts. replaced everything that I needed to and hears how it turned out.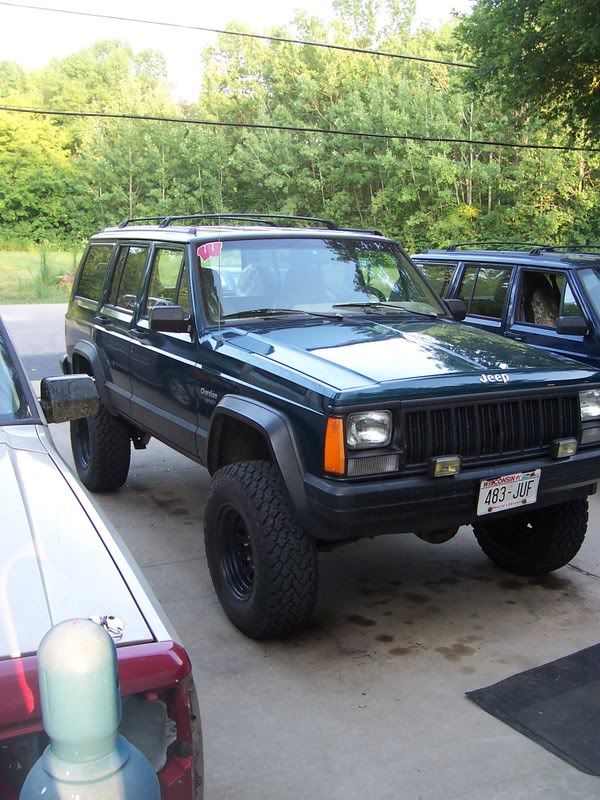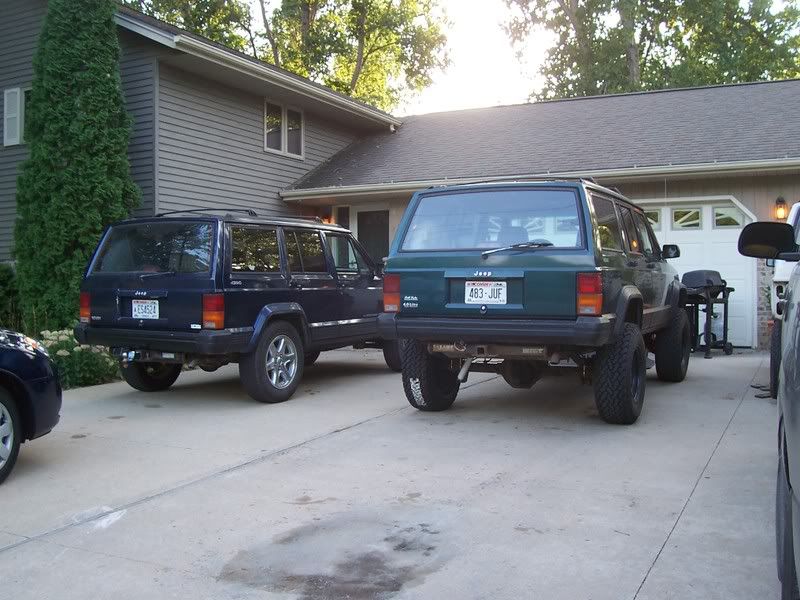 Future shopping list for the JEEP:
Surco Roof rack, ARB Bull Bar or TNT front bumper. JCR rear tire Bumper, rocker guards, skid plates, have to install my CB, want to figure out a rear storage shelf for my tools, snorkel, new exhaust-probably magnaflow. I just need to get more money haha.
so i found a used arb bull bar like i wanted for $440 on craigslist, then i realized it was like 10 min. away so i picked it up. shouldnt of spent the money but i couldnt pass it up. put the new rear shock on and the bumper today.:head: