Discussion Starter
•
#1
•
Most of Rampage's product line is geared towards Wranglers, but they do have some stuff that'll work for us XJers so I wanted to let you guys know about them. It's mostly lights and some recovery gear, but those are popular items anyway.
They've got some nice looking H4 headlights if you like the clear lens and faceted reflector look. These are DOT beam pattern, not e-codes though. Price right now is $76.95 for a pair (cheaper than the Hella lights) and they include a set of 55/60W Xenon bulbs (they'll run up to 80/100W bulbs). The lenses on these housings are glass with aluminum reflectors -- none of that plastic junk.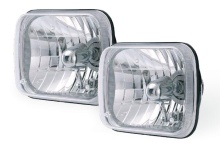 They've also got a 55W offroad light kit that's comparable to the Hella 500s but again a bit cheaper (compared to most Hella 500 prices anyway) - $58.95 for the kit. The lights measure 6.25" DIA x 2.25" deep, have 55W H3 bulbs, and come with a wiring harness.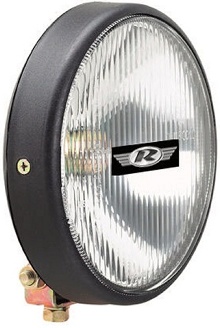 And last but not least, their receiver d-ring insert. At $23.95 it's the least expensive one of these we carry, and it's rated for 10,000lbs and comes with a standard 3/4" d-ring shackle and fits all 2" receivers.