This is a write-up for Rough Country's control arm drop bracket kit. This lowers the control arm frame mounting points to get your control arms closer to being parallel with the ground. This drastically improves ride quality.
http://www.roughcountry.com/jeep_xj_control_arm_drop.html
I ordered this from Rough Country and got it just a few days later. Fast shipping :thumbsup:
Here's what's included in the kit:
the special sticker: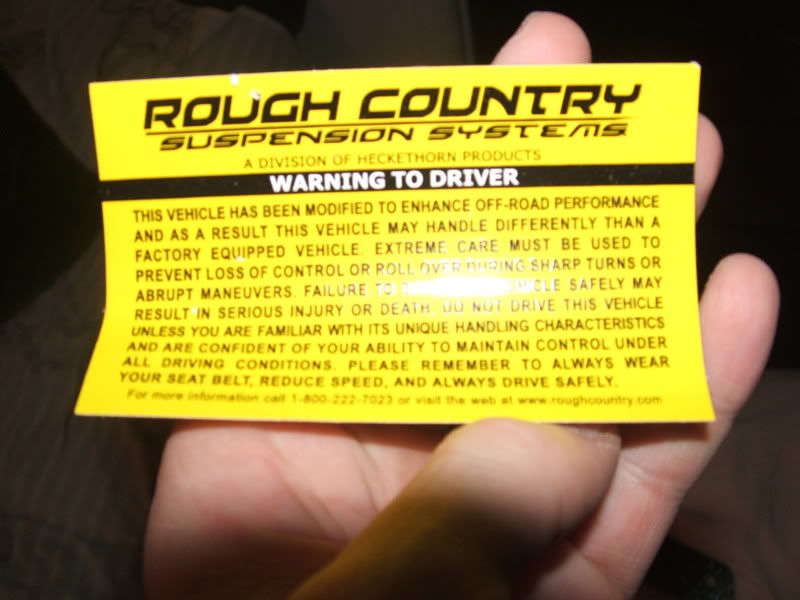 Everything seems very beefy and I have no fear in this breaking or causing any issues. It is stated on the website that this kit is designed for 4.5"+ lift but I spoke with the customer service and they said it will work with a 4" too. I have 4" coil/spacer setup on it's way but for now I will install this on my current 3.5" lift just to see what it does and if it works at that height. The upgrade to 4" is still planned but for now the 3.5" will remain until i receive the springs.
More of the write-up coming tomorrow. I am starting in the morning after work and hopefully finish by around noon.