ok... this isn't quite day one but i'm still a little new to this forum.. so!! these pictures are from today.. the first ones are about 9:30am and the last ones are around noon today.. solid amount of progress i'd say :cheers:
THE PLAN:
* Completely XNAY the UNIBODY chassis
* Build an entire new floor, WITH BODY MOUNTS
* Front 3 link w/ track bar
* Rear Double Triangulated 4 Link
* Small Block Chevy V8
* TH400 automatic trans
* Ford 205 Twin Sticks
* Dana 60 Front
* Corporate 14 Bolt Rear
* 39" IROKs
* and maybe some fuzzy dice or chrome spinners lol
Okay.. First half of day ones progress..
BEFORE
BEOFRE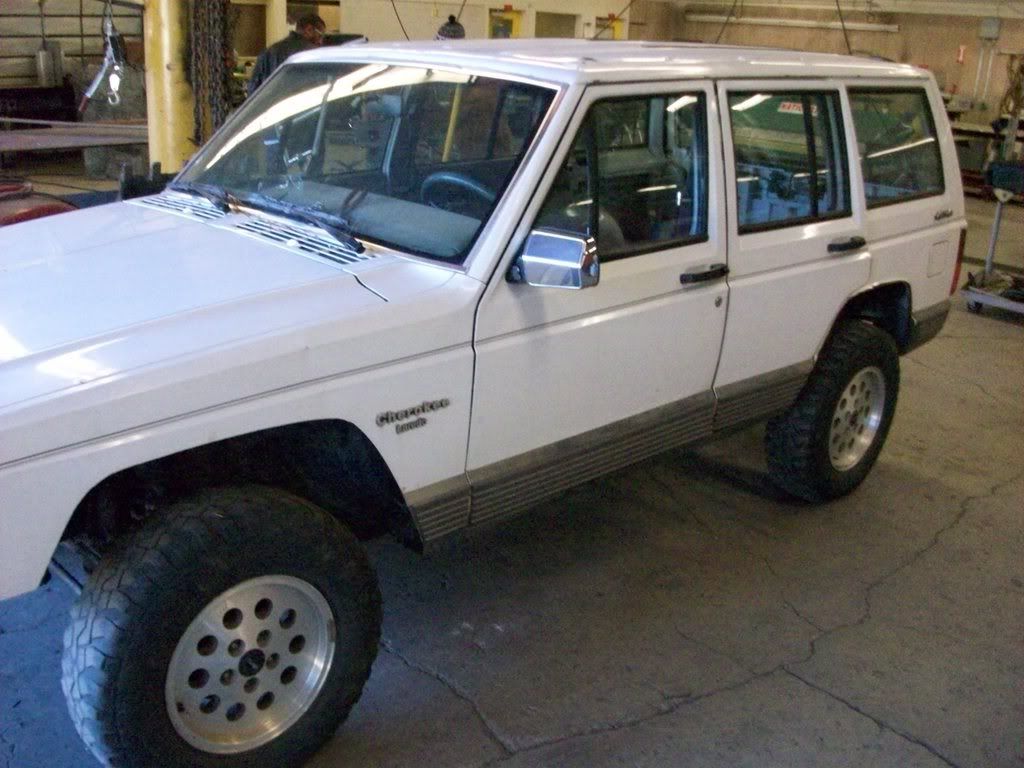 BEFORE
BEFORE
BEFORE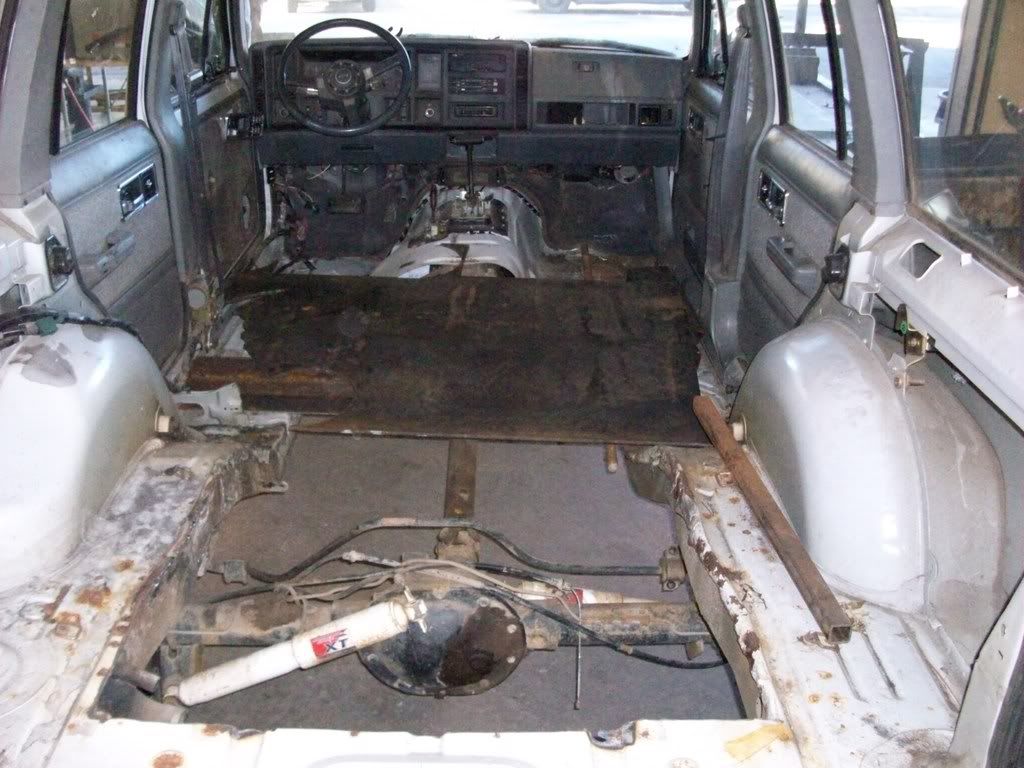 GOT MOST OF THE FLOOR CUT OUT FOR EASIER DRIVETRAIN REMOVAL.. KINDA TOUGH WITH OUT A LIFT AND I'M MAKIN A MEW FLOOR ANYWAYS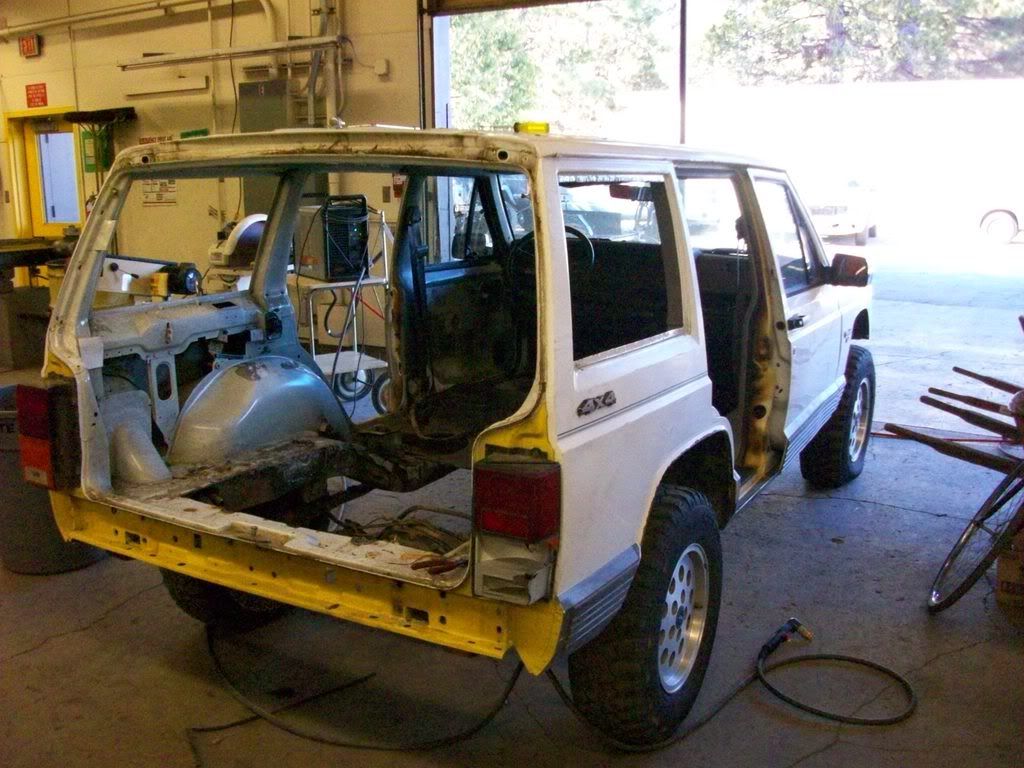 GOT THE REAR DOORS OFF, BACK QUARTER GLASS OUT, REAR HATCH OFF, ALL THE WIRING STRIPPED OUT, AND PROBABLY SOMETHIN ELSE THIS PICTURE SHOWS..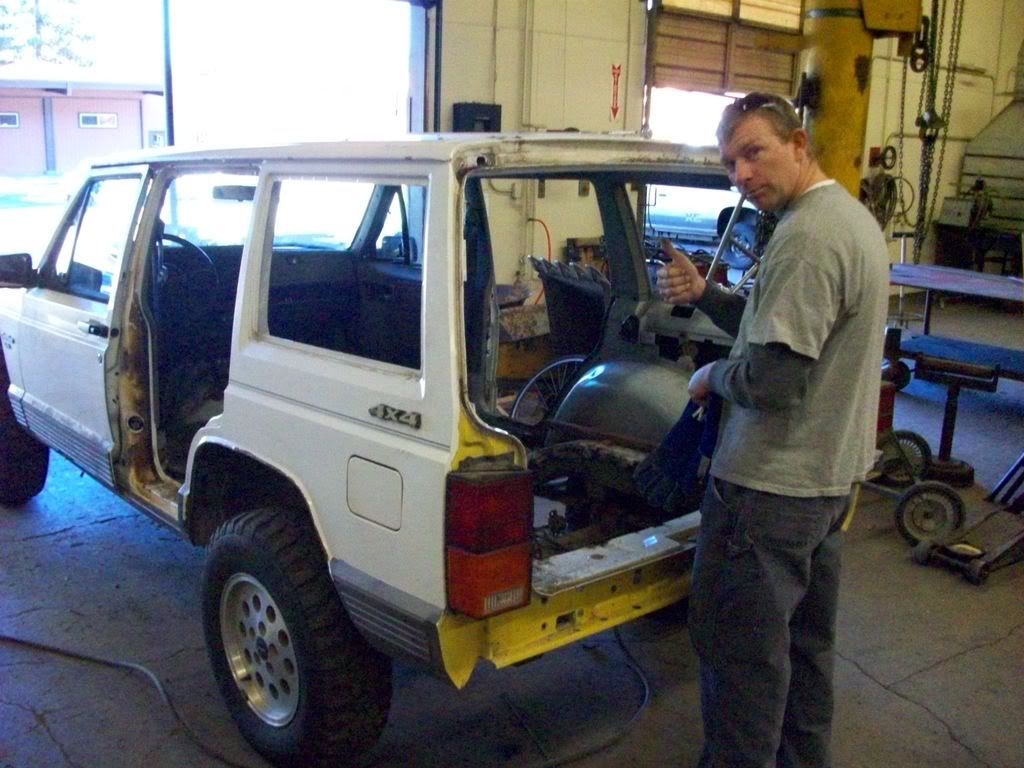 WELDING TEACHER JAMES SANDERSON... IS A BAD ASS FOR SURE..
AND CHOP TOP BABY
OTHER SIDE... NOT DONE YET JUST GOT THE MAJORITY OF IT OFF.. STILL HAVE A LITTLE BIT OF CUTTING TO DO..
BUT.. SOLID START ON WHAT COULD BE A VERY STRETCHED OUT BUILD LOL