Discussion Starter
•
#1
•
YOGI & SUES [my wife]7th Annual PIG GIG 09 AT ROCKS & VALLEYS ORV PARK HARRISON MI AUGUST 14-16
rocksandvalleys.com
Come an injoy a great weekend meeting old and new friends from all over the usa.
Tell stories around the campfire.
Injoy some of the best wheeling michigan has to offer
buy tickets to the raffle to help support ufwda & glfwda
DONATERS
THE TOPPER SHOP GREENVILLE MI.
http://www.thetoppershop.com/
allpro auto
2724 turner st
lansing, mi, 48906
517-485-8662 KEN
UNLIMITED OFFROAD
Unlimited Jason
810-936-7000 Work, 248-330-2565
Gonna be a great gig this year at rock & valleys with primative camping on site you wont have to leave the park
R&V offers 200 acres of mild to wild mud and rocks or just plain trails with a gravel pit thrown in.
Prices
PIG GIG $30 includes 2 breakfasts and the pig dinner and all the fixings
KIDS 15 & UNDER FREE
3 day pass for the park $45 OR $15 A DAY THATS $5 OFF OF THE REG PRICE PER RIG
CAMPING $5 A NIGHT per tent or camper
open to the first 150 rigs or 300 people
sign up deadline august 9 2009
PIG GIG 09
FRIDAY CHECK IN SET UP OPEN AT 9 AM
trails open 9am -9pm
will have burgers and hot dog & drinks 4 sale from 12-2 and 5-7
trails close at 9pm no night riding
camp fire at dusk
Saturday breakfast 7-9 am part of pig gig
trails open at 9am- 9pm
burgers hotdogs and drinks 4 sale 12-2pm
pig gig dinner is at 6pm
raffle & awards at 8pm
camp fire at dusk no night riding
Sunday breakfast 7-9 am part of pig gig
trails open 9am -5pm
burgers & hot dogs & drinks 4 sale 12-2
paypal
[email protected]
or send check or money order to jim ross 10106 royston rd grand ledge mi.
t-sirts $18
hodies $30
flags $20
Hotels and campgrounds
http://hiddenhillcampground.com/
http://www.michigandnr.com/parksandtrails/details.aspx?id=510&type=SPRK
Wilson State Park campground is about 8 miles north of the off road park. It's located right in Harrison (which as most know is not a very big town)
Additional Hotels/Motels in the area:
Budd Lake Motel 1-800-928-3352
Days in of Clare 1-989-386-2464
Holiday Inn Express in Clare 1-989-386-1111
Lakeside Motel and Cottages 1-989-539-3796
Campgrounds:
Wilson State Park
Hidden Hills Campground 1-989-539-9372
Countryside Campgrounds 1-989-539-5468
RULES
NO GLASS IN PARK
NO DRINKING ON TRAILS
TRAILS CLOSE AT 9PM NO NIGHT RIDING
ALL RIGS WILL HAVE A FLAG AT LEAST 2FT ABOVE THE HIGHEST POINT OF THERE RIG
PIG GIG EVENT ONLY IF YOU DIDNT PAY FOR THE GIG YOU CANT PLAY IN THE PARK THIS WEEKEND
PICK UP AFTER YOUR SELFS
PRIMITIVE CAMPING NO ELECTRIC OR WATER ON SITE
YOU WILL HAVE TO SIGN A WAIVER IF YOUR DRIVING ON PROPERTY
Directions
located at snowsnake ski & golf harrison mi.
Exit 168 on 127 just south of the Harrison exit, 10 Miles north of Clair
coming from south turn left on mansiding rd go over highway past snowsnake about 1/4 mile entrance on the right
3407 e mannsiding rd
ill have a pig gig sign set up at entrance
http://www.mapquest.com/maps?city=HARRISON&state=MI&address=3407+E+Mannsiding+Rd
Donations for raffle
money from raffle this year if going to glfwda and ufwda
if you have and thing to donate for the raffle contact jim at 517 455 7171 or pm me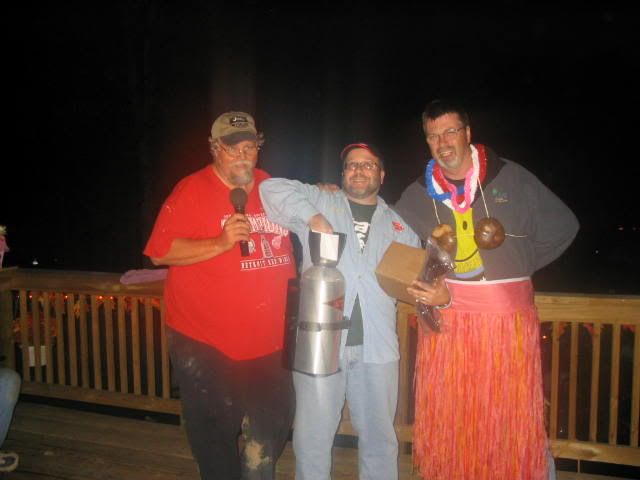 Volenteers
looking for volenteers
for breakfast saturday and sunday
pig gig dinner saturday
lunch wagon friday saturday and sunday
clean up crew
serurity friday saturday and sunday
pm or call jim 517 455 7171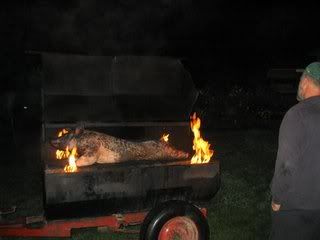 BIG THANKS TO THE SWAMPSTOMPERS FOR HOSTING THE LAST 2 GIGS:thumb: